Having completed the Landsknechts, I was at a bit of a loss as to what to start as my next project. I took the easy option and resorted to my Lord of the Rings collection moving onto the next issue of the Magazine 'Battle Games in Middle Earth'. Somewhere back in April, I found the time to complete Legolas, the figure that came with issue 8. As I was absorbed in my Bombard project, I neglected to take any photos other than the one below of the finished figure, before basing was completed.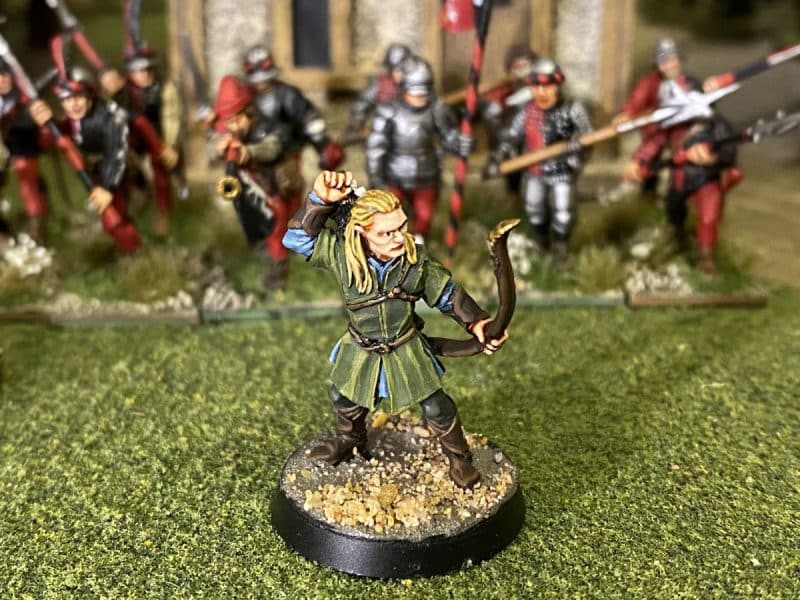 The next issue of 'Battlegames in Middle Earth', issue 9, came with an Uruk-Hai Scout. Issue 10 came with another sprue of 10 Uruk-Hai Warriors, so it made sense to paint all 11 figures as one batch. I cleaned up and assembled the figures and then primed them with a black undercoat. I then dry brushed them with gun metal to pick out the armour, painted the flesh using Vallejo Game Colour Dark Flesh and then the various straps and leather 'kilts' in either Leather brown or flat earth. The hair and spear staffs were painted in German Cam. Black brown. I then inked the armour with Dark tone and the rest of the colours with strong tone.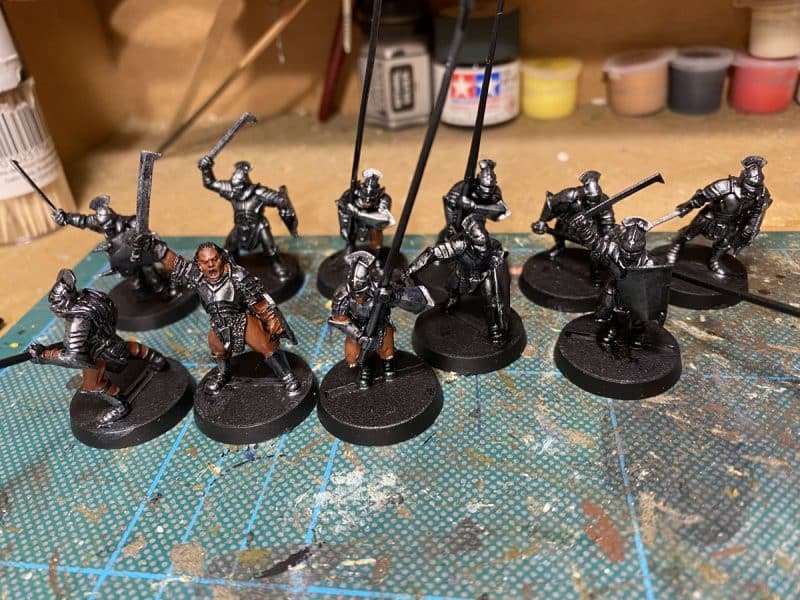 I went back over the colours and highlighted them using a lighter shade or simply the original colour, tidying up any obvious errors. I added the teeth and eye's to the scout captain and based the figures with Vallejo textured paste and sand. The bases were painted with my usual emulsion paint 'Delhi Bazaar', and highlighted with progressive mixes of this mixed with Iraqi sand. The final touch was the Gamers Grass beige tufts.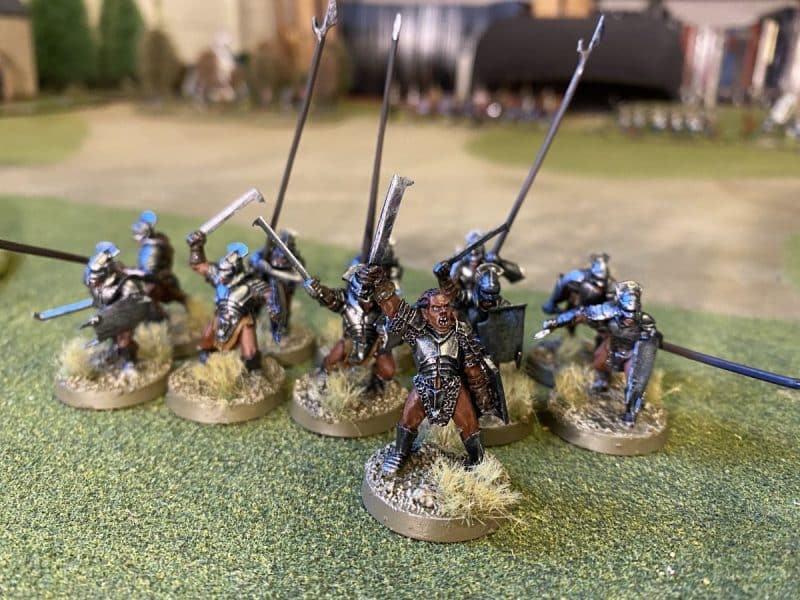 So another 11 LOTR figures are added to my collection – next up is Boromir. Just 81 magazines to go to complete the collection!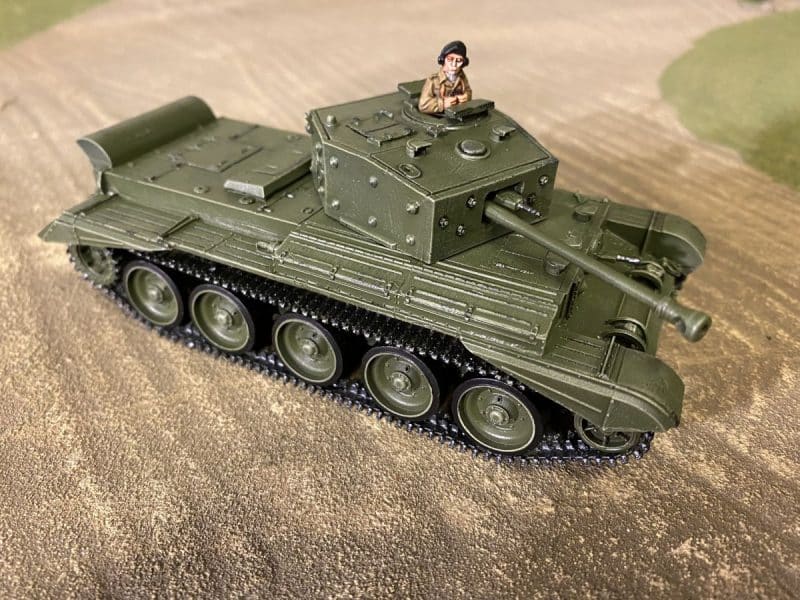 As well as the Uruk-Hai, I also have been working on a Blitzkrieg miniatures Cromwell tank. Here's the progress so far. I'll perhaps cover the stages of this project in my next blog. I now have four British tanks in my collection and I am quite pleased with the results. I have taken the view that these are going to be used as wargaming models which has liberated me from being too picky about the details. The result is that instead of getting bogged down and never finishing anything, I am making progress. The result should be a nice collection to go in the cabinet that shows off British tank development in World War Two – and of course, should I ever get around to it, I will have a nice selection for my war gaming!
THE COMMERCIAL BIT
The magazines that I am referring to are long out of print but still available on ebay should you wish to collect them.
If you need help in completing a project of your own we have a massive range of stock in the Arcane Scenery shop. Almost all of the paints, miniatures, bases, basing materials and anything that you are likely to need for your hobby are available from my shop here:
You can see the Blitzkrieg range of both 1/48th and 1/56th scale tanks here:
You can see our selection of Gamers grass here:
GAMERS GRASS – ARCANE Scenery and Models
Happy Modelling!