We have received in our restocks of Expo Tools, for those of you who aren't familiar with this range, Expo do a comprehensive range of tools for the modeller with everything from knives, files, drills, sprue cutters through to magnifying glasses and even reading glasses.
In addition Expo also supply the superb Albion Alloys range which includes brass tube, rod and sheet, aluminium tubing, and precision engineered microtube.
We have also received their new releases a plank bending tool, and two varieties of pin pusher.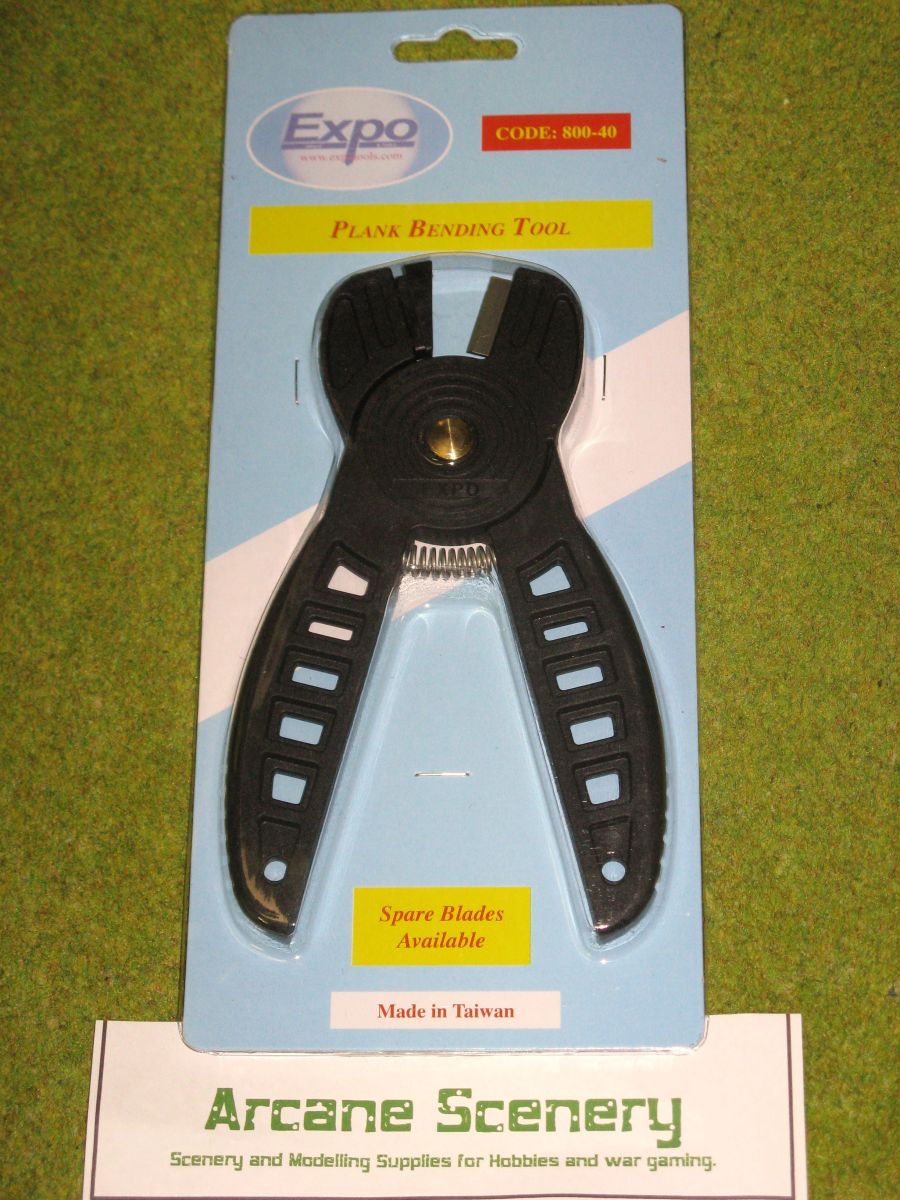 You may not have heard of these tools before, they are invaluable for railway and boat modelling enthusiasts, but we also think they are extremely useful for all you scenery builders out there.
In scenery this week we have restocks and some new items. The Treemendus individual leaf packs allow you to super detail your bases, or even produce your own trees. We have restocks on Javis trees and scenic scatters.
We also have restocks on plasticard.