Happy Good Friday, hope you're all taking the opportunity that this Bank Holiday affords to get in some extra gaming in (maybe outdoors skirmishes in this lovely weather).
We have lots of new stock this week so there's two roundups.
We now carry the full range of  Evergreen Plastics in the eBay shop having this week begun stocking the plastic strips…
For those that aren't aware, evergreen plastic produce precision cut plastic strip, tube, rod and many other shapes that are invaluable for thos
e modellers wanting to convert or scratch build models. Evergreen has the advantage over some other similar products in that you are able to glue the plastic with normal polystyrene glue ( we recommend Revell contacta).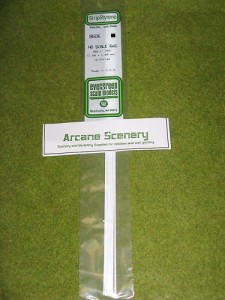 The HO strips, whilst designed with railway modellers in mind, are very useful because each pack in the range has strip produced to a set ratio, width to depth, and so will be ideal for modellers building small scale vehicles & tanks.
There is a new tank from Zvezda for Operation Barbarossa the Soviet Light BT-5.
This range is more than suitable for other table top wargames, including rules of engagement, rapid fire and rate of fire. Even better, the small scale tanks and aircraft make a very good and cost effective way of boosting your Flames of war forces!
Warlord have another new release, contrasting with the rules book Hail Caesar for ancient gaming fans we have their new plastic commandos set. Which at twenty pounds for twenty five figures with a multitude of configurations is an absolute bargain and a must have for all you WWII gamers.
And for Ancients fans there is another new rules set, from Great Escape comes Clash of Empires which will lead you through a variety of basics and we will review it in an forthcoming blog entry…