The year is fast running out and as always at this time, hobby time is at a premium as preparation for Christmas and the various social and family events move to the fore. I am also busy working on a project for the New Year, which although very much associated with expanding my War Of the Roses Army, has slowed my output. Here's a preview of the figures that I am working on.
So with little to show you from the work bench I thought that I would reflect on a very pleasant trip that I took in late September to visit Tattershall Castle. Situated in Lincolnshire and now owned by the National Trust, Tattershall Castle is unusual in that it was built of brick rather than stone. It's less of a Castle in the traditional sense but more of a simple statement of power! The Main tower dominates the flat Lincolnshire countryside making it very clear who was in charge!
Lord Cromwell, Treasure of England in 1433 was mainly responsible for upgrading the castle to an opulent stately home. Although not directly involved in any of the fighting during the Wars of The Roses, Edward IV, Henry VII, Margaret Beaufort, Henry VIII, Henry Fitzroy and Charles Brandon all owned the castle during this time and through the Tudor period.
Visiting historical sites such as Tattershall Castle not only helps me to maintain my enthusiasm and interest for my hobby of wargaming but it is a great way of sharing that hobby with the Missus! We both had a lovely day out, with a nice meal in the sunshine and a bit of exercise to walk off the calories consumed! As a bonus, we witnessed a flypast from the Lancaster of the Battle of Britain flight, which is based nearby at  RAF Coningsby, Lincolnshire.
To think that I have lived 'down the road' from this Castle for over 30 years and somehow neglected to visit it, is a bit of a shame. As we are at time of year when New Years resolutions begin to surface, my first will be to make sure that I spend a few more weekends visiting the many heritage site that surround me. Top of the list will be Bosworth Battlefield! To read more about Tattershall Castle and to visit the National Trust site, just click on the picture below.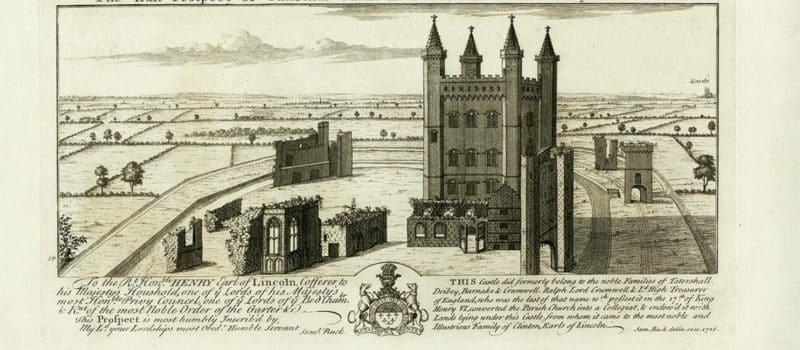 THE COMMERCIAL BIT
Almost all of the paints, miniatures, bases, basing materials and anything that you are likely to need for your hobby are available POST FREE from my shop here:
Perry's WOTR plastic range are here:
Happy Modelling!