There's lots about 2020 that I would rather not remember but happily, once again, my hobby has provided a welcome distraction and refuge from some of the more challenging times. I suspect that 2021 will be much the same as 2020, certainly for the first part of the year. Which means that I will have plenty of time for more modelling!
The year started off with two threads to my hobby. Finishing some of my Napoleonic figures and getting ready for the launch of 'Nevermind the Bill Hooks' and expanding my War of the Roses Army.
The Royal Scots 3/1 Battalion was completed to finish off Pictons division at Waterloo and I also had a go at the Perry's vignette, 'A Hard Contest'.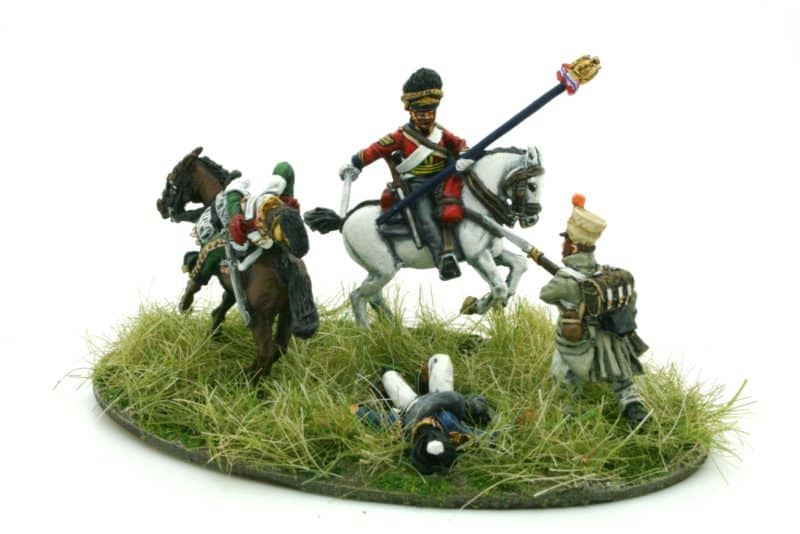 For some reason, I also felt the need to add yet another model of Wellington to my collection!
Meanwhile, my WOTR army was growing quite quickly, with the addition of two units of light cavalry, some artillery and some personality figures I thought that I had completed the army.
With the various lockdowns in place, my gaming time was much reduced. I think that I managed just four 'Bill Hooks' games and a couple of Napoleonic 'Black Powder' games this year. This led me to be less focused on gaming, more so on the modelling and painting side of the hobby. I started by painting the Dad's Army set that I had had tucked away in the lead pile for some time.
This in turn encouraged me to paint a small BEF force. I have no idea if I will ever use them, I just fancied painting them.
I have actually painted a full platoon of BEF, as well as the support weapons and a couple of tanks.
I also managed to be distracted into building and painting a couple of model ships:
and at last finished a 1/48th scale V1 flying Bomb.
The launch of 'Never mind the Bill Hooks' rules set, written by my good friend Andy Callan, brought me back to the Wars of the Roses and as well as adding a few more figures to my army, I also produced some scenery to go with the rules.
I was distracted, yet again, by a conversation with Andy regarding producing a Fantasy version of Never mind the Bill Hooks – Never mind the Balrogs! This planted a seed in my mind and I find myself finishing the year painting Lord of The Rings Figures!
Although I haven't covered everything that I have produced this year, I am pleased with my output. My general plan for next year is to produce a bit more scenery for my collection and to build a few more models rather than churning out more units. I may even get some more tanks added to the collection!
In the meantime, I would like to wish everyone a safe and Happy New Year and of course Happy Modelling!
THE COMMERCIAL BIT
Should you wish to see more details of the projects above, just click into my blog using the link at the top of the page or just explore a section using the category headers down the side bar. You can also follow my activities in the hobby by  'liking' the Arcane Scenery facebook page. As well as updates on my various projects, you will find information and news of new releases and products as well as our 'On this day in History' feature.
If you need help in completing a project of your own we have a massive range of stock in the Arcane Scenery shop. Almost all of the paints, miniatures, bases, basing materials and anything that you are likely to need for your hobby are available from my shop here:
Happy Modelling!