We decided that instead of just talking about Arcane and Steve's latest projects and battles, you might like to know what other members of the modelling and wargaming community have been up to.
We start this week with the very affable Bernard Lewis from Mantic Entertainment Ltd.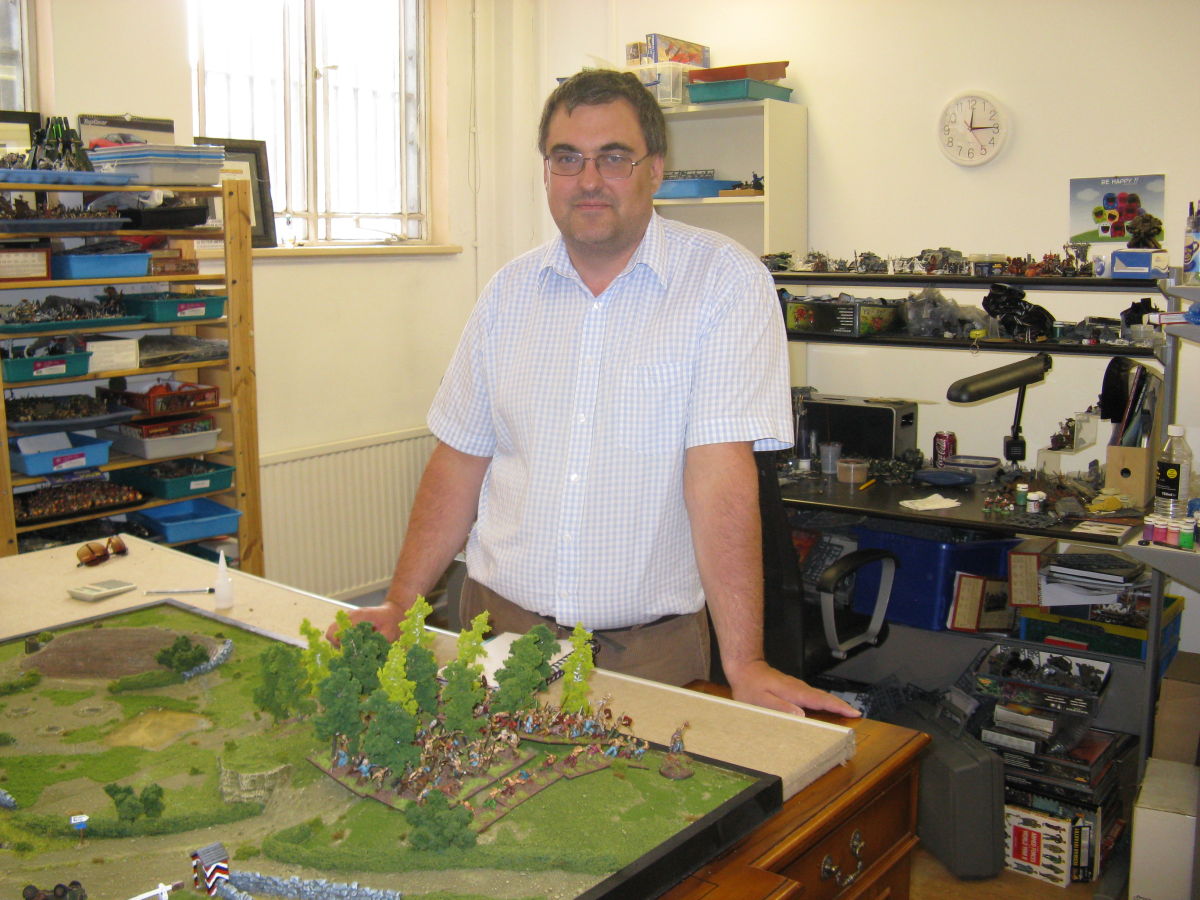 Bernard has recently been making some rather unusual Celtic base groupings for Hail Caesar which have both Celts and trees on the base.
" I used single bases because for Hail Caesar you don't have to use individual bases, and began with putting trees on just one and found I liked how it looked" says Bernard.
As well as providing some contrast on the gaming table against other players' bases, and providing the Celts with some hiding cover, the bases have some other advantages…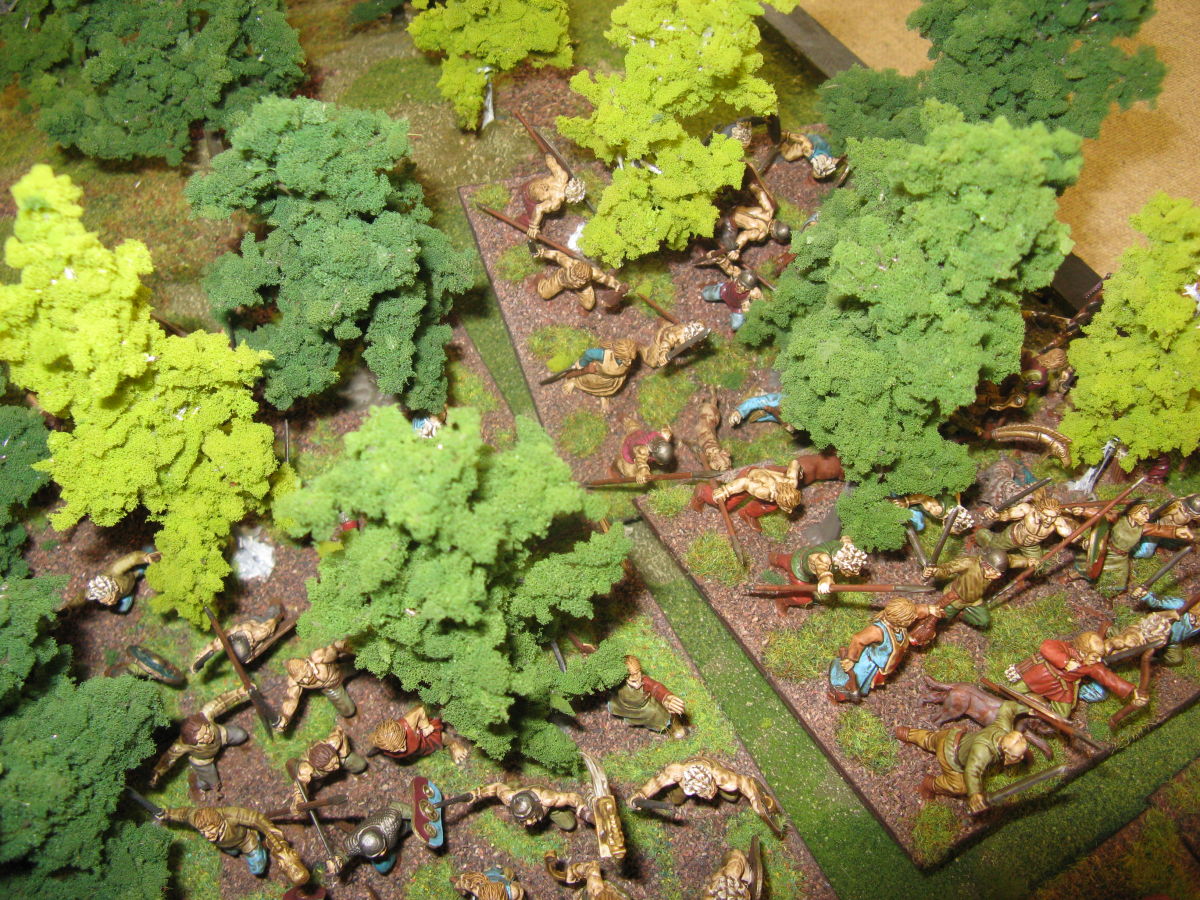 "I'm a slow painter, and this way I can get more done sooner!…It's also good if you're budget conscious"
Currently Bernard is working on a river crossing base to sit alongside the Celts with tree coverage, and then plans a base with Celts fighting Romans.
Obviously here at Arcane Scenery we are big fans of scenic bases, we think Bernard has done a great job of making some extra interest and we may well be [ahem] copying him soon…