The first Bill hooks BASH was held at Boards and Swords Gaming venue in Derby on Saturday September 4th. The event was organised by Peter Harris and 14 gamers signed up for the event. The rules writer Andy Callan was in attendance to advise and help resolve any rules queries. Dan Faulconbridge of Wargames illustrated also attended to cast his eye over proceedings and to wish the participants a good days gaming!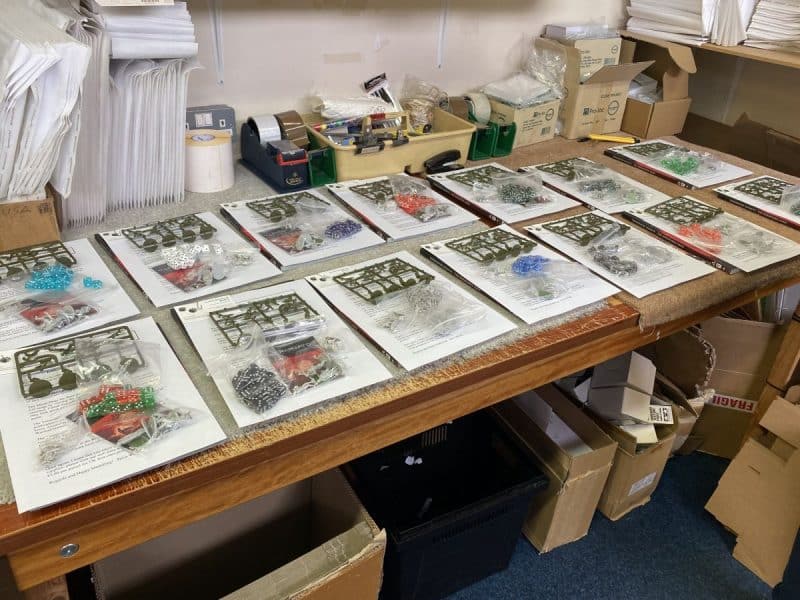 Tickets were just £15 and as well as unlimited tea and coffee, an individual pizza ( Dominoes!) of the players choice was provided for lunch. In addition, Wargames Illustrated and Arcane Scenery teamed up to provide a Goody bag for each player to take home. The contents included the current issue of Wargames Illustrated with a free Perry miniature medieval frame, a new set of 20 dice, two DeeZee Dogs and thanks to a last minute generous contribution from River Horse games, the Terminator Rules book plus 4 character miniatures and a frame of resistance fighters.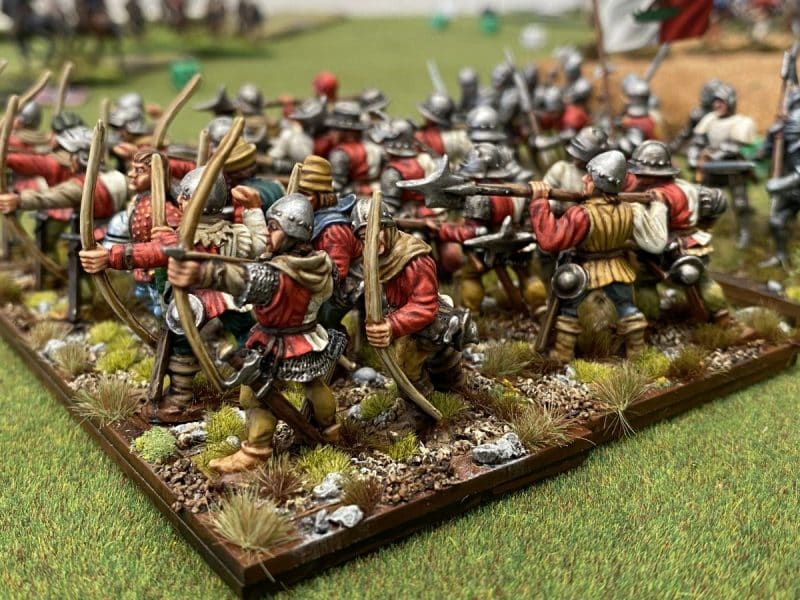 The plan was to play three games during the day with players declaring their allegiance to either York or Lancaster. In addition, a prize would be awarded to the best painted army, as voted by the participating gamers. That was as competitive the day was designed to be. The emphasis was on just enjoying the game and helping the less experienced players get to grips with the rules. A number of the players had made great efforts to attend. John had traveled from Bournemouth by coach! ( his home is in Hungary!) Mike, had made the trek from Bristol and Robbie had traveled from Durham. My trip from Bingham was much easier!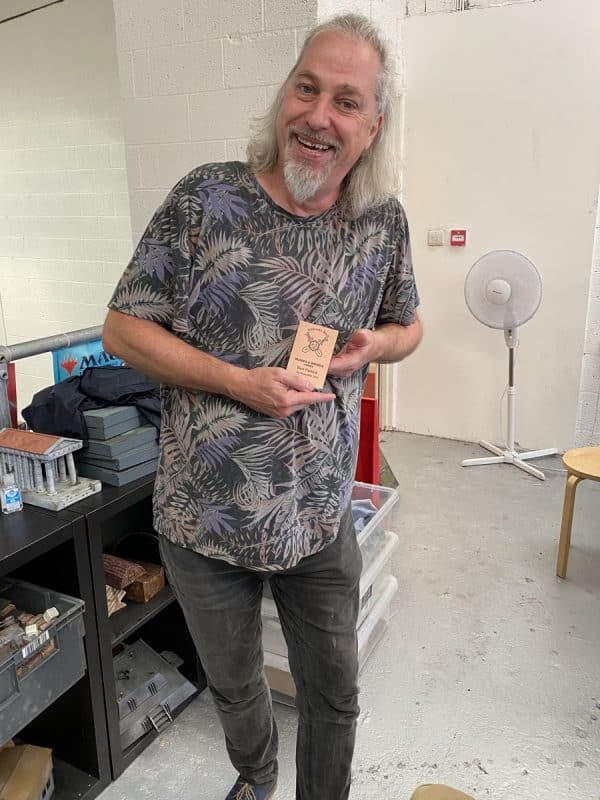 Mike Peters deservedly won the Painting competition with a near unanimous vote for his beautifully painted and based army. His army also featured hand painted banners as well as some superb brush work on the command figures. I'm not sure that my photographs do his figures justice – perhaps Dan can do a photo special in the future!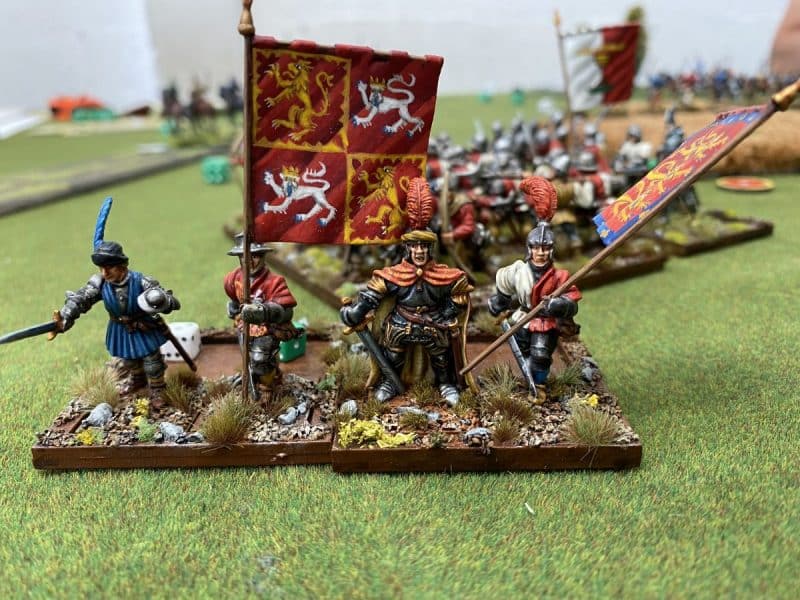 The gaming proceeded to plan with all games being fought in great spirit. The background noise of laughter, cheers and general kind hearted banter added to the friendly atmosphere. At the end of the event, York were declared the Winners with a total of 10.5 victory points to Lancasters 9.5. The 0.5 points came from a drawn game where both army commanders were killed simultaneously in the same melee! A first for Bill Hooks as far as I know. As for how individual players did, they kept their own scores and I hope like me they will have plenty of 'war stories' to tell their mates.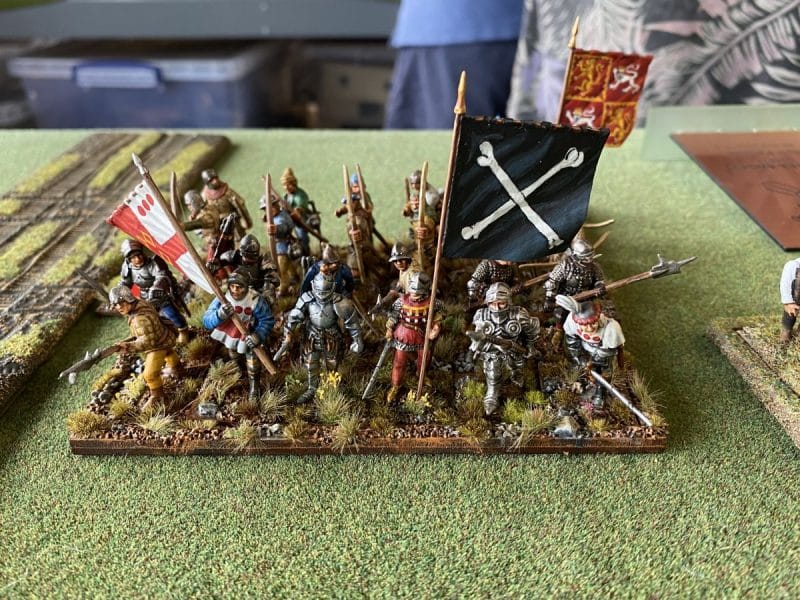 The day ended on time at about 5.00pm. I made my short trip home feeling tired but that I had had a fantastic days gaming and met with some really great wargamers who clearly enjoyed playing for the love of the hobby! I hope to see them at future events. I'm not sure whether the rules bring out the best in players or whether the players brought out the best in the rules. I suspect it was a bit of both and the result was a most enjoyable day.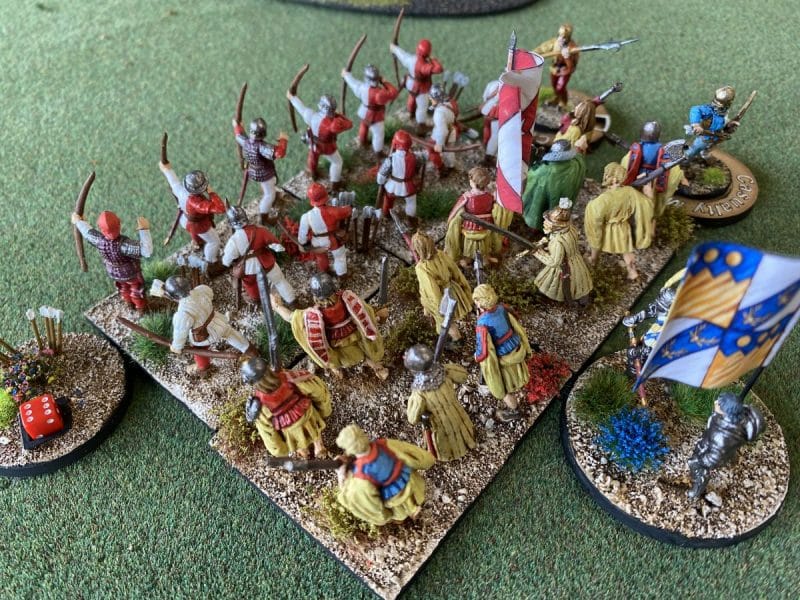 Finally, a big thank you to Peter Harris for organising the day. Boards and Swords did a great job hosting the event and I heartily recommend this venue to any gamers that live in the area or are planning a visit to the 'Lead belt'. And of course, thank you to all that attended, including of course Andy Callan, who was constantly on call to sort out any rules queries and save us the time of looking them up!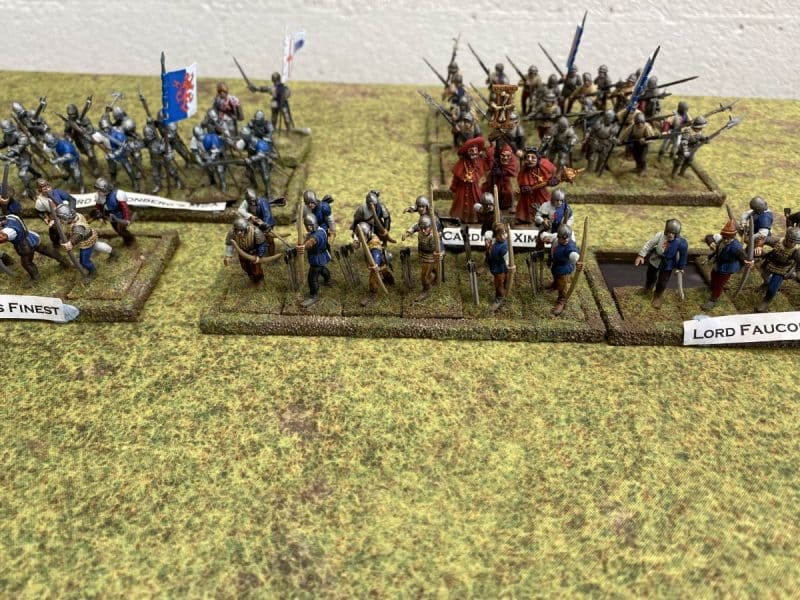 In Part two of this article, I'll cover how my battles went and of course add in some more pictures of the armies that I fought.
THE COMMERCIAL BIT
I hope that you all enjoy your hobby as much as I do – remember that our web site will have much of what you need! Click here to see our shop:
We also have a category devoted to Never Mind the Bill Hooks:
To visit Mike Peters blog and see his master class in banner painting, click here:
To visit the Boards and Swords website for directions and details of the venue, click here:
Happy Modelling!