Once again, I'm happy to bring a guest post from a regular contributor 'Jonas Jones'. Jonas likes to look for interesting and obscure subjects to model using the Trent Miniatures range as the start point. Now that should give you an idea of who Jonas is! Converting metal miniatures can be quite a challenge, unless you are talented with the 'green stuff'. However, sometimes a simple head swap can lead to some interesting options. It is in this field that Jonas excels. In the first of his articles, 'Off with his head #1', a complete decapitation was required. OWHH#2 was more of a trepanning than a complete decapitation, but with the same end in view. In this short piece Jonas just replaces the headgear rather than the full head!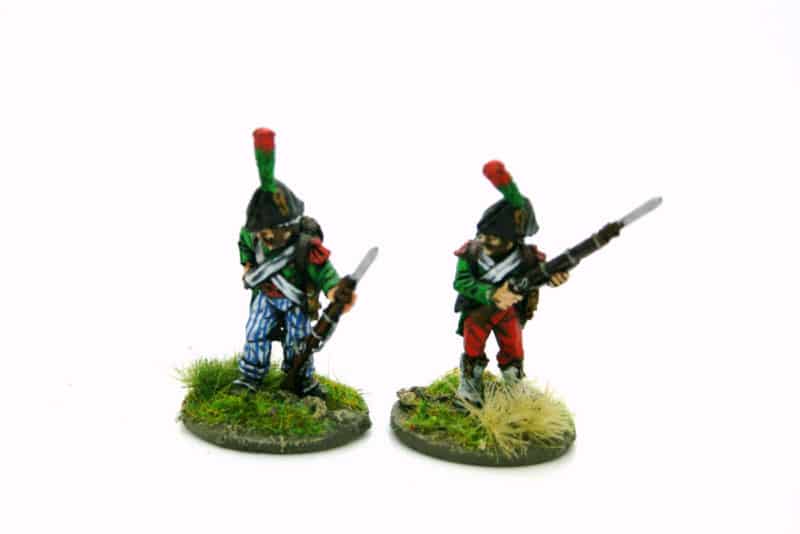 The Trent Miniatures Legere in Mirletons (FLe01) are very nice figures in their own right, but cut (saw) off the Mirleton and replace it with a plumed Bicorn and you will have a passable likeness for Napoleons Foot Guides as they appeared in Northern Italy and the early days of Egypt. The appearance of the Foot Guides in Italy would be a bit of a 'what if?' as Napoleon left them behind to guard his base HQ. They were only a couple of companies strong at this point. However, at the time of the invasion of Egypt, they would have been built up into a small battalion, more than 400 strong.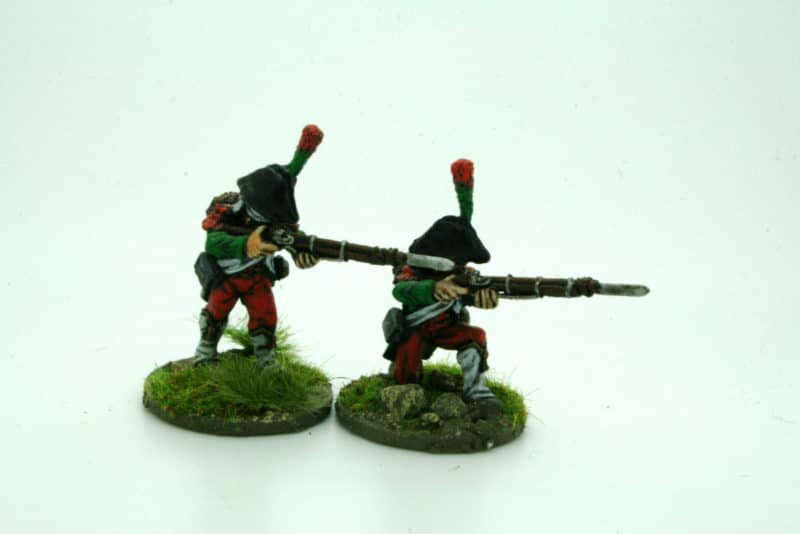 Later in Egypt, they were issued with a new uniform, like the rest of the army. For the early months they would look quite resplendent in green coats, red breeches and tall red plumes. Jonas has chosen to vary the breeches on some of the figures – a reflection of the rigors of campaigning! The plumed bicorne that Jonas has used has come from one of Toussaint Louvertures officers in pack CAR08 but a spare plastic one from a Victrix or similar set would do – you may just have to build the plume up. All of the figures shown have been painted according to information from Knotel Prints.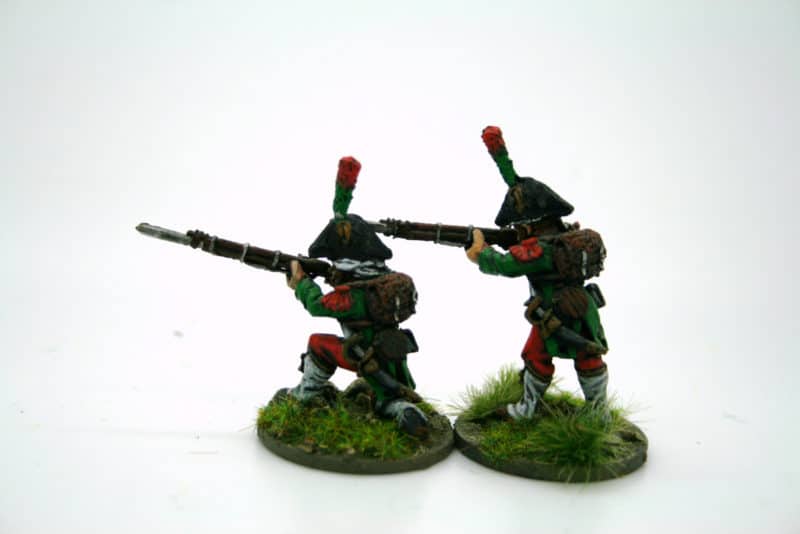 So just enough of an excuse to build a small unit of guides to field with your army and confound your opponent when he questions the colour scheme of your new unit! Regardless as to whether Napoleons Guides is to your taste, perhaps there are other units that you can make with a simple head swap. Sometimes, a simple conversion is faster than waiting for you favourite figure manufacturer to produce the unit that you need to finish your army!