We love hearing from our readers and shoppers, and this week's hobby post is from Ebob. Ebob has to take the award for  the speediest hobby completion, taking just a weekend from purchase to completion.
Basing his scene on the Battle of Fray Bentos, which was not a battle over unappetising pies, but a battle involving a tank nicknamed Fray Bentos in the First World War. Ebob has made use of this Emhar model, which he reports was good to put together though the rails were tricky as they are in three parts.
And this is what he has produced…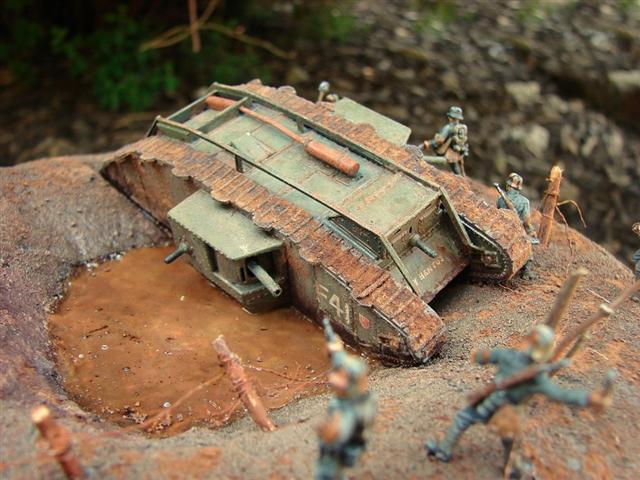 If you want to know more about the battle there's a couple of sites that might be of use …here and here.
If you've got a project you'd like to tell us about please do so by commenting or using the contact form!