Work is progressing slowly on the war room. I now have plastered walls and electrics! The second fix of cupboards, skirting boards etc is due next week. The bad news is that it is unlikely that the flooring will be finished much before the end of October..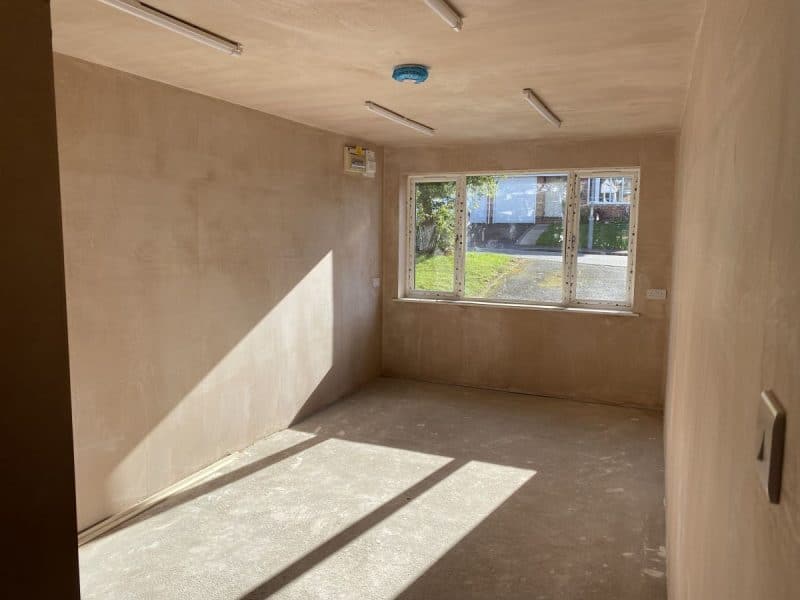 So I am still using the granddaughters craft tray in my office as a temporary paint station. Talking of whom, Emily, now aged eight, decided that she would like to make a kit after seeing the stack of models temporarily stored in my office. I went through the kit pile and found an Airfix 1/72 scale Spitfire that I thought would make an nice easy subject. We sat down together and spent a most enjoyable couple of hours assembling it during the rainy afternoon. I let Emily clip off the parts and sand them down before using the glue to assemble them. I didn't let her use the scalpel to trim the parts – I've cut myself too often to risk letting an eight year old re-model her fingers!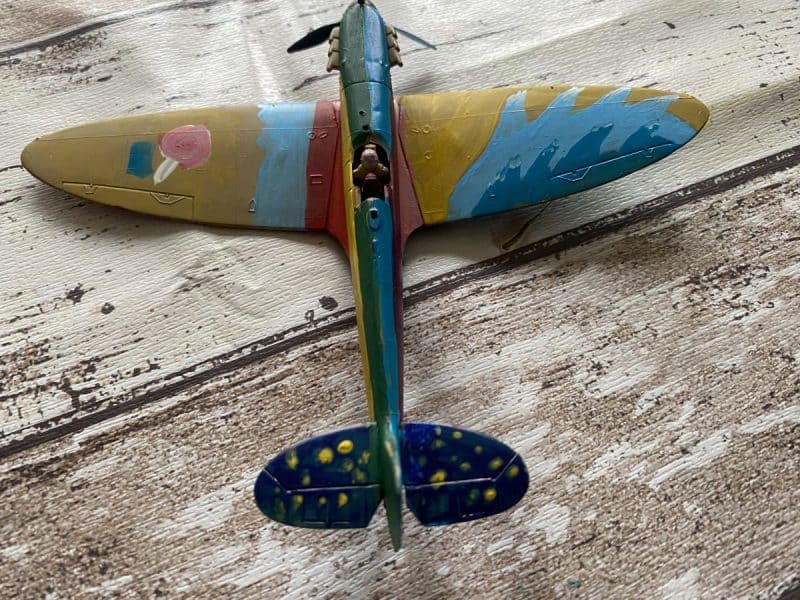 On her next visit she wanted to paint it. I had showed her the painting instructions and explained all about camouflage but Emily wasn't to impressed. She had her own colour scheme in mind, based on summer visits to the beach, starry nights and unicorn rainbows… I tried to influence her towards something more authentic, telling her tales of the brave female pilots that ferried the Spitfires around during the war. Yes, Granddad, that's all very interesting but I want to paint the model in the colours that I like….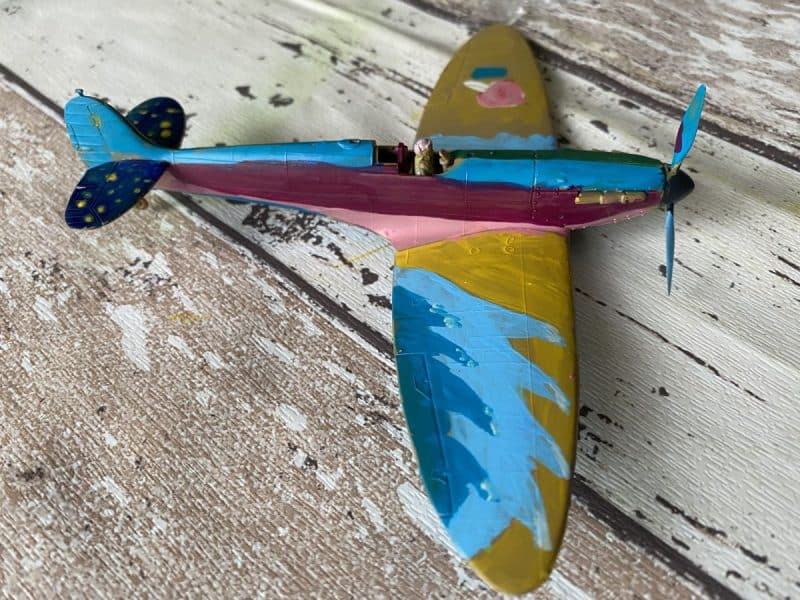 The good news was that we used colours that rarely see the light of day when I am painting and Emily proudly took her Spitfire home to Mum and Dad, so mission accomplished! I'm not sure whether I will tempt Emily into the world of Wargaming and modelling but I do know that we both enjoy the chance to do something together. I also believe that 'People who make things, don't break things' so she is learning a valuable lesson regardless of whether the hobby sticks. By the way, the pilots name is Emma and she has long blonde hair, although you may struggle to see this in the pictures!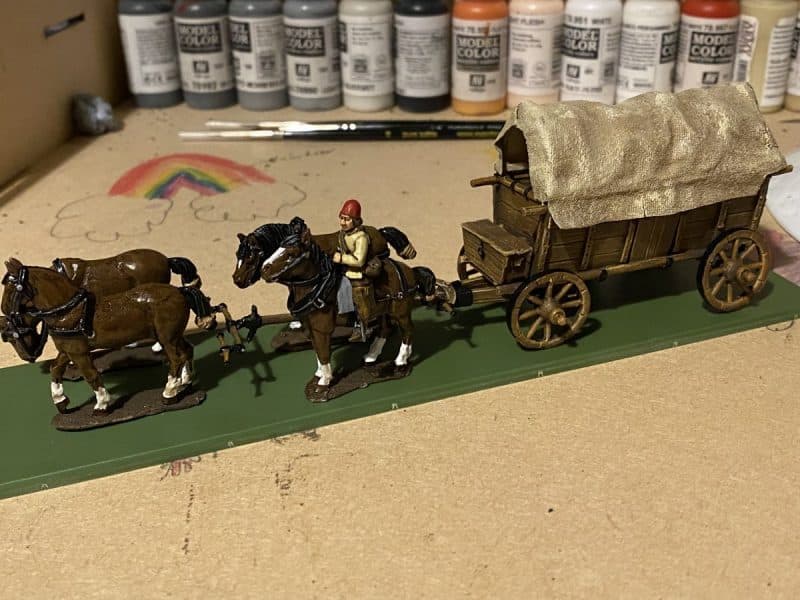 Despite my restrained circumstances, I managed to get quite a bit of stuff off of the lead pile in September. The only thing that is not possible is using my airbrush and of course, I have to wait for a dry day to do any spray undercoating or varnishing. So projects completed or nearly completed, include the Draft horse team for my Medieval cart (Matt varnishing, basing and traces still to be added) – I hope to do a more detailed blog on how I painted the cart and made the canopy once the model is completed on it's base.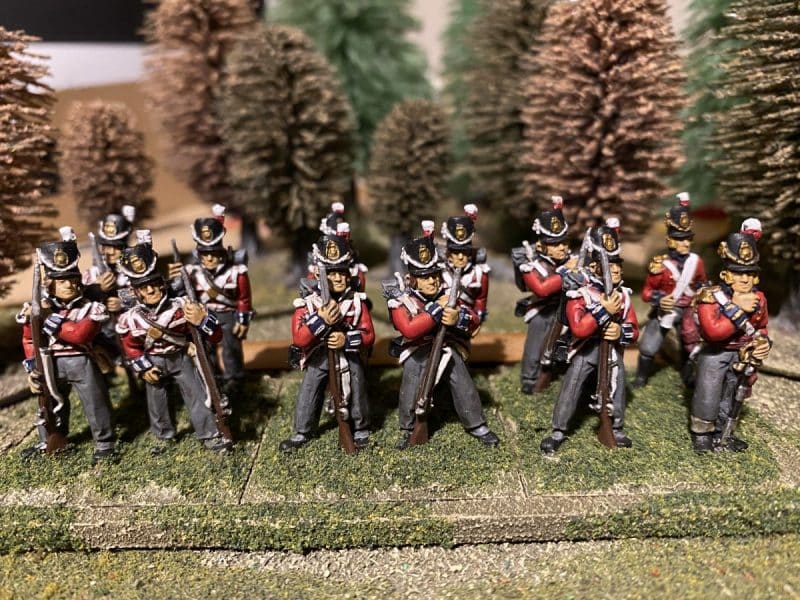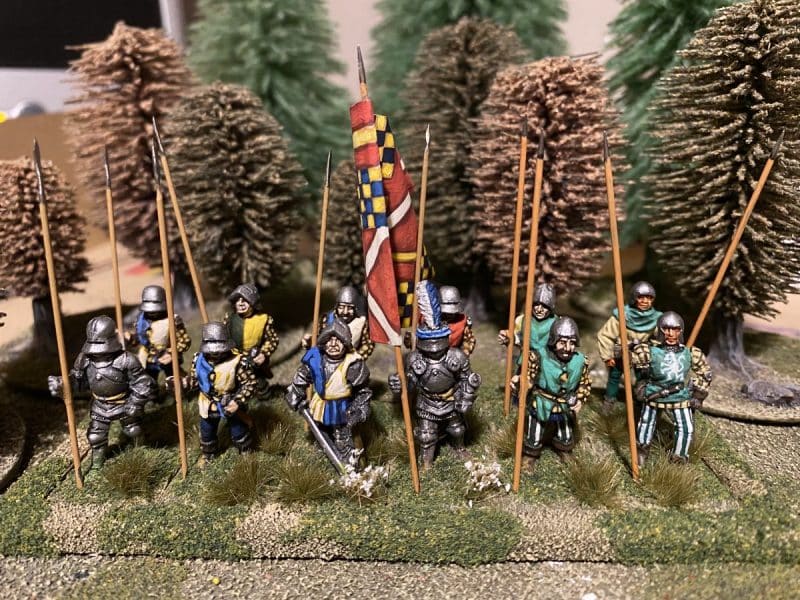 I've completed twenty four figures representing the 8th Battalion KGL ( flags still to be added), Rebased and repaired another 12 pikemen from Duncans collection for the WOTR, Painted a DeeZee Giraffe and completed Six mounted Riders of Rohan.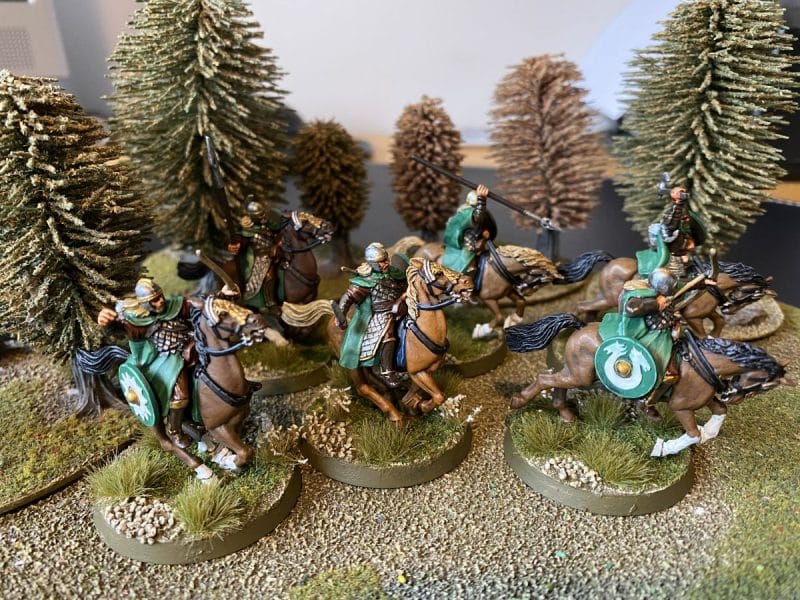 So, despite the restrictions that I am working under, my collection is steadily growing, and my lead pile is gradually shrinking….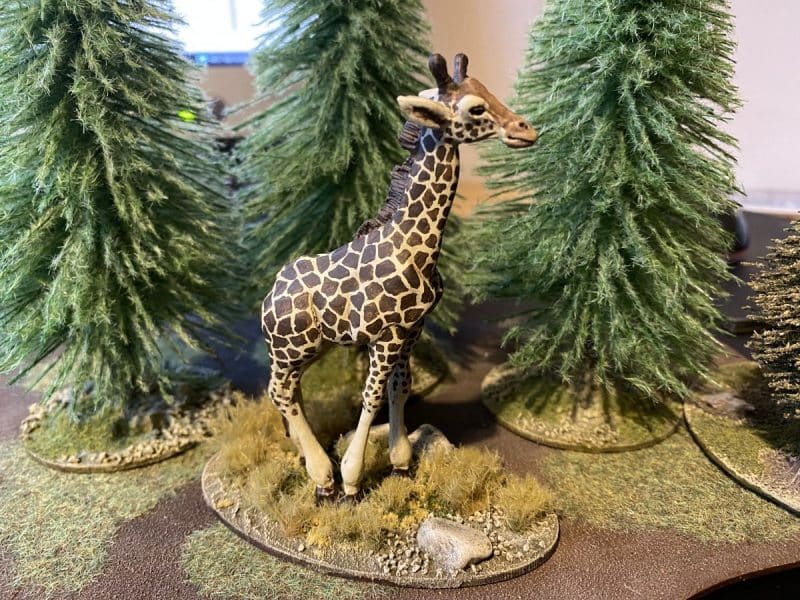 THE COMMERCIAL BIT
I hope that you all enjoy your hobby as much as I do – remember that our web site will have much of what you need! Click here to see our shop:
Happy Modelling!