I've just received the latest new releases from Italeri. The first is a set of German Paratroops in Tropical uniform from the Second World War.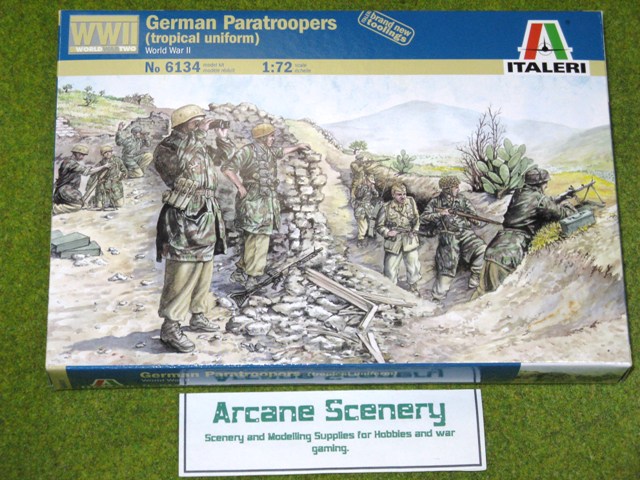 The set consists of three sprues of figures, with 16 figures on each sprue. There's a good selection of poses and I particularly like the kneeling sniper. I haven't seen these troops available in Plastic before and they complement the many sets of Afrika Korps that are available. Together with the selection of Italian subjects that Italeri produce, it's now possible to field a comprehensive World War Two Axis desert force.
Here is the front & rear view of the sprues: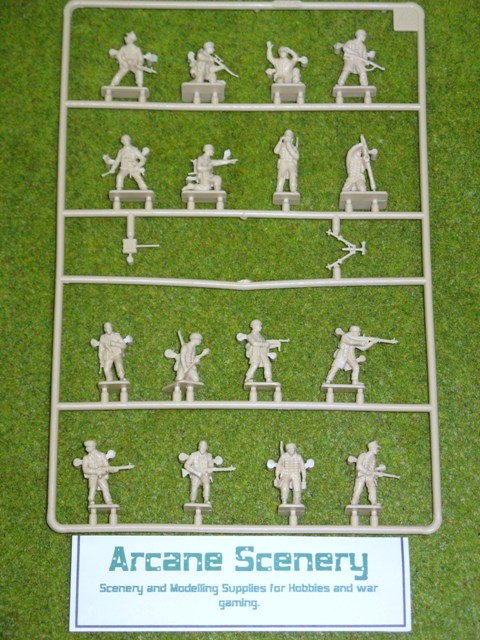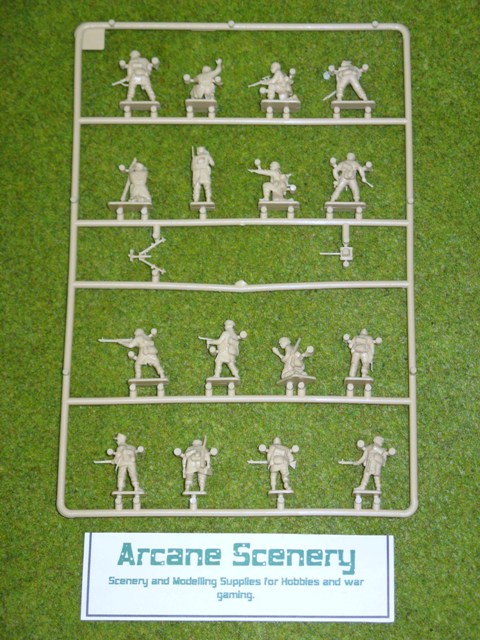 The Second new release is a Quick Build kit of the Self propelled gun, the Priest. There are two kits in the box and these quick build kits are ideal for wargaming, allowing you to build a decent model in a few minutes.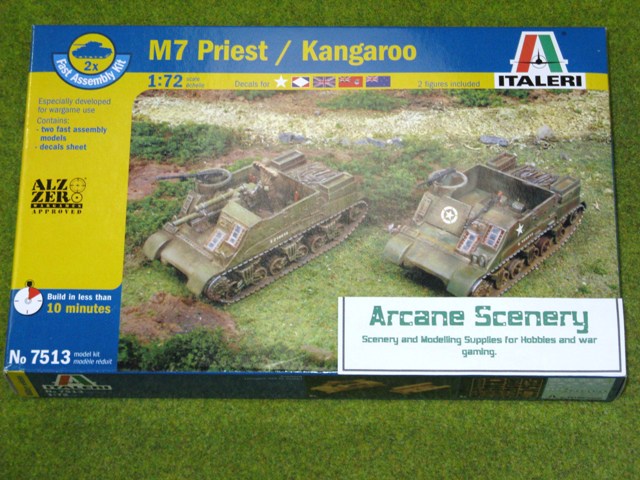 Both sets are currently listed in my ebay shop and are available for despatch now!