So we have a couple of projects we'd like to mention. That aren't Arcane projects.
Firstly Kevin Hill from Texas again, with his Western town layout.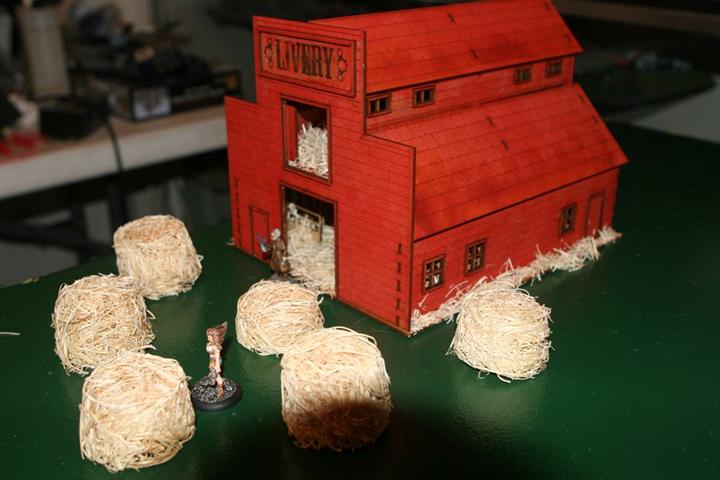 Kevin apparently feels he shouldn't have painted this in that Cola red, because it looks a bit too barn like, but I rather like it. He made the hay bales using a paper cup and glue.
We'd also like to direct you toward something that we found on the internet, not one of our customers, heck we don't even know the chap. Though we'd quite like to, because we are incredibly impressed. Curos is a modeller based in southern Spain, in Badajos, who has some AMAZING dioramas of Trafalgar and the Peninsula War. We love those ships. They are beautiful. You should take a look at both sites. Be amazed people.