This week we have some great new releases and restocks…
First of all some treats for all you Flames of War fans…We are now stocking some lovely buildings, which will be discussed in more detail on Monday, suitable for town and village settings. There's also some new Zvezda WWII items,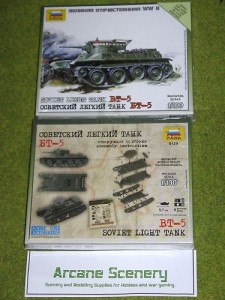 such as this 1/100 Russian BT-5, which snaps together rather than being glued. Helpful for those with bigger fingers, or a tendency to glue themselves…
We also have new Zvezda Spartans…
And this week brings restocks on Pegasus items.
The most exciting new stock this week is the Roden Rolls Royce Armoured Car from 1914.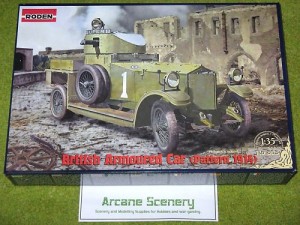 It is 1/35th scale and recreates one of the earliest armoured cars from the British military. The cars, which were use in World War I and the first part of World War II, used the chassis from Silver Ghosts and added space for a Vickers turret. They were used in both Western front theatre and in the Middle East.  This is a lovely model which would work well in any First World War scenario…