Well, last week it was the Prussians and if all goes to plan they should be finished for next weeks post. This week, there is something different to show you, a baby mammoth- aaaah! We are gradually rebuilding the DeeZee range of animals and have had two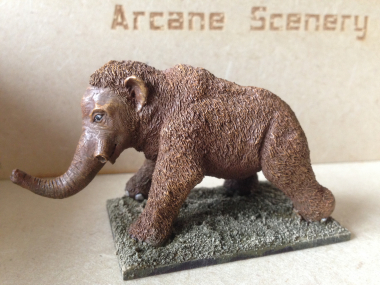 new models sculpted by our very good friend Cedric. The first one is of the baby mammoth. Here's the little darling being painted. I've still got the tusks to add and some more detail to add to the base but you can get an idea of how she (he?) will look when finished.
Once I've finished the baby, I'll publish some pictures on the blog with the rest of the mammoths that we stock. The idea is to create a herd of mammoths for another project that we have on the go…….
Watch out for more information in the coming year and also for the next cute releases in the DeeZee range….