Just a quick blog this week. As a change from painting the rather colourful Gendarmes, I gave myself a break and painted the free figure that was given out at the 'Other Partizan' in October of this year, General Sikorski, leader of the Free Polish army in the Second World War. As I am reducing my Lead Pile, I also decided to have a go at another Partizan figure, a Kelham Hall Monk. This figure is the 29th figure given out at Partizan, I think in about 2012! I actually had two of these for some reason – perhaps a friend had given me his, so it made sense to paint them both.
WIKIPEDIA LINK TO GENERAL SIKORSKI
General Sikorski has a special significance to Newark, the home of Partizan. He was buried in the Polish War cemetery in Newark after his death in 1943 before his remains were returned to a free Poland in 1993. As an aside, my daughter lives practically next door to Newark Cemetery, so I have visited the Polish war graves many times.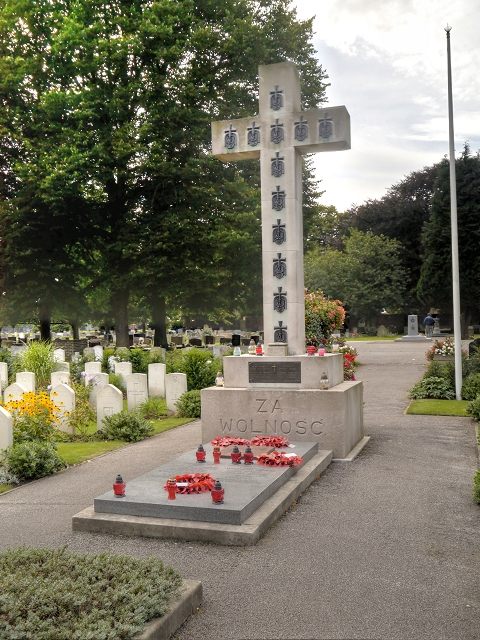 I painted the General Sikorski in British uniform colours – it looked fairly close to the Polish uniform. So a base coat of Burnt Umber, followed by a mid coat of British Uniform and highlighted with Khaki Grey – all Vallejo colours. The hat has a red hat band with gold trim. I could be wrong with this as I have seen officers also wearing hats with a light blue band.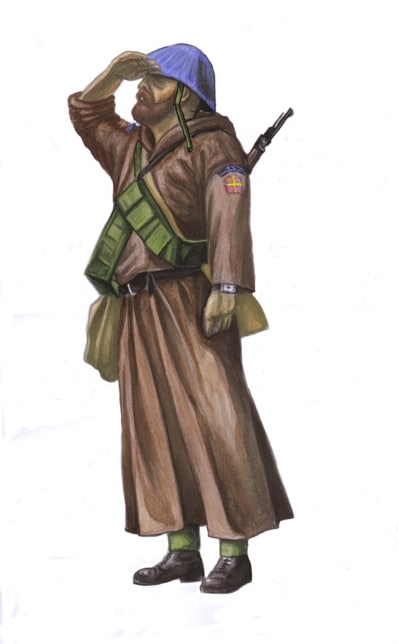 As for the Kelham hall Monks, I actually found a picture that the figure was based on. It looks as though he was designed to be used in the Very British Civil War rules. Here's a link to the blog and the original creator of the concept:
KELHAM HALL MONK – PANZERKAPUT'S BLOG
Based on this illustration, it made sense to use pretty much the same colours! Here are the finished figures: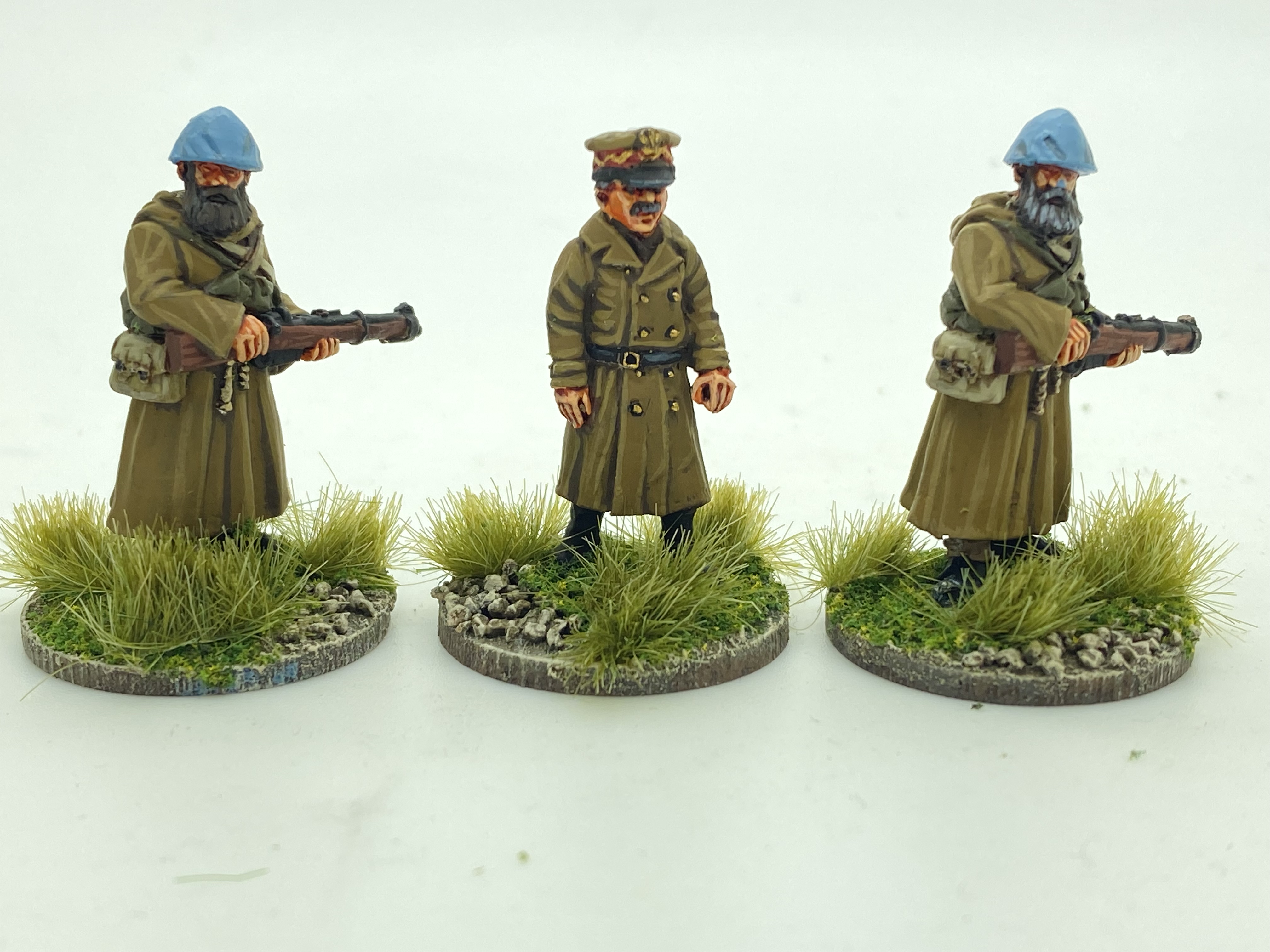 Another three figures go into the cabinet and out of the lead pile. I now have eleven of the Partizan figures painted. It would be nice to have the full set but first I need to paint the other seven that I have in the lead pile! I'm in no rush and I find that painting these are a nice diversion from my other projects. You can see most of the Partizan figures here:
THE COMMERCIAL BIT
I hope that you all enjoy your hobby as much as I do – our web site will have much of what you need! Click here to see our shop.