Where on earth does the time go! It's nearly three weeks since my last blog entry. The lack of updates isn't at all due to the lack of topics. The new products are coming thick and fast, so to speak and there's plenty happening in the hobby. On top of that, despite the distraction of the world cup and a garden that needs keeping in check at this time of year, I've been busy on the modelling front at home.
So here's a couple of new items to look at and a teaser or two for things to come. First up the new issue of Unseen Lerker has reached us and is now available both through my ebay shop and my online shop. Issue two is also still available. I have to admit to having a soft spot for the Magazine, having spent years as part of the Magazine business I know how tough it is to get into print, so full marks to the Guys at Unseen lerker for bringing a truly independent Fantasy Gaming Magazine to life!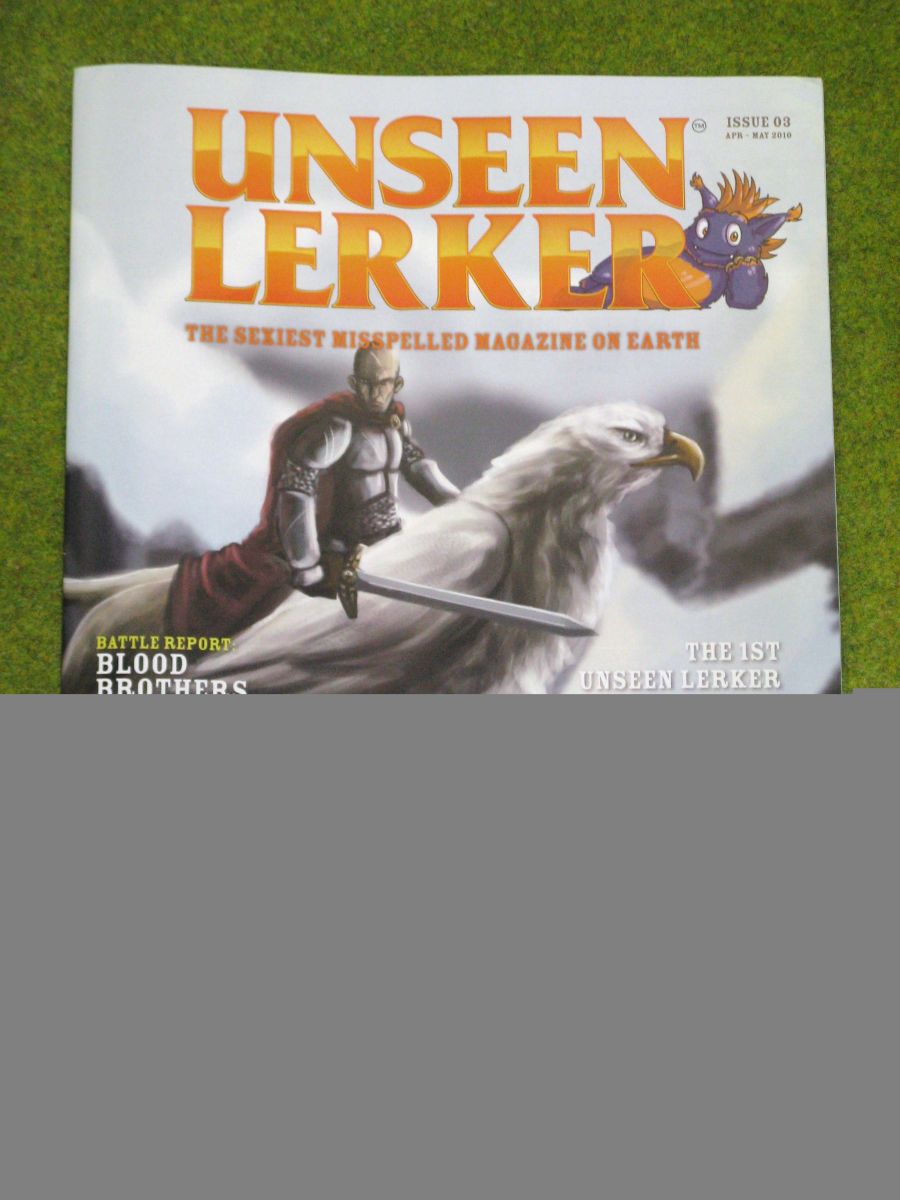 Issue three is packed full of pictures of superbly painted miniatures, Modeling and painting tips and of course a fully illustrated battle report. All written in a nice easy humourous style that makes you feel like you're down at your local club with your mates, talking toy soldiers! Just the sort of Magazine to sneak into your suitcase for your Hols or to relax in your favourite armchair & read whilst the missus is watching Eastenders……
We have also been doing some work with the Unseen Lerker team to develop some scenery for their Gaming Competions. We'll be showing you the result of our collaboration in a future Blog post but in the meantime we are now selling Heki Trees. These are some of the nicest trees around for wargaming scenery, so I was very pleased to be able to add them to my range. You can purchase them as singles or as a pack from my shop.
Just a quick note about my two shops. I trade both on ebay and I have an independant Shop that is attached to this Blog. I only list for sale those items that I have in stock and that I can despatch instantly ( I currently have 1700 lines in stock!). So to ensure that I dont let my customers down I tend to list the majority of my stock on Ebay. The items that I carry in my independant shop are lines where I have stock in depth and I am unlikey to ever have problems in shipping, so you can buy from both of my shops with confidence. Over the coming months we will be adding even more lines to both shops and developing the independant shop to give our customers more choice and better postage rates. If there is any thing that you think that we can help you with, you can email us through the shop, on horzawood@hotmail.com or phone us on 0115 9788152. If we're not there, leave us a message and we will get back to you.
Finally, I've been working on a Napoleonic army. I first mentioned this back in January and I have now finished my first 20 models…..yes, it's just taken 6 months. Actually, that's not quite true but watch out over the next few months as I start the journey from Necron fanatic to Historical Old Buffer…..
Yes, at the tender age of 53 I've decide it's time to grow up and paint some real toy soldiers. Watch this space!