Once again, we've been rather inundated with new stock and restocks so without further ado, here are the highlights.
New from Battlefront is the Rural Roads expansion set, as well as a train station to go with the tracks set that is available. All the terrain is fully painted and ready to use, so there's no delay in getting your scenery onto the table!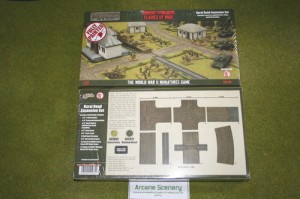 We continue to extend our range of Vallejo products and amongst the most recently added, we now sell Airbrush Thinner in large bottles.  Keep checking in for more additions to this range. We think that it is one of the best for paints and pigments.
Next up, we have four new packs from the North Star Africa range representing the tribes from the Congo in Africa, the dreaded Cannibals!
Also available is the latest issue (297 July) of Wargames Illustrated, part of our growing range of magazines and rule books. We are regular stockists of this best selling magazine and think that it is the best way to stay up to date with the latest products as well as finding plenty of reference and inspiration in the articles!
Finally, for this week, just a look at the latest from Blitzkrieg models to reach us. There are three new Sherman Variants in 1/48th scale as well as a Tiger with a Zimmeritt finish.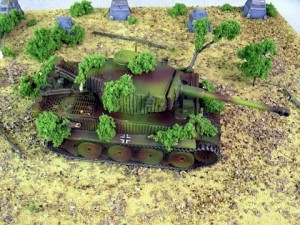 Remember, we are adding products every day to our Ebay shop and the Arcane Scenery Shop, so to see what's new just click on the links! We currently have 3654 live lines available and we only list what's available to post right now to ensure you get your items as quickly as possible!