We've just recieved a whole batch of new releases from Airfix, Zvezda and Italeri. First up is the new King Tiger from Airfix. The encouraging news is that Airfix are now back on track and growing the range of tanks and military vehicles available, with new releases appearing at a steady rate now. I dont remember Airfix ever having a King Tiger in their range before, so this looks like a new model to me, rather than a reissue.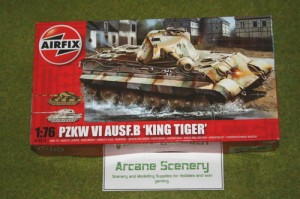 Also added to our range this week is the Revell 1/35th scale Marder. Although this is not a new release, we are now beginning to add the full range of Revell 1/35th scale kits to our range, so keep checking in to see this range as it grows. If there is a particular model that you are looking for, please contact us and we will always do our best to source it quickly.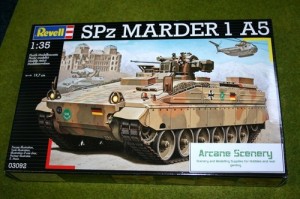 New from Italeri are a Ruined church door in 1/35th scale, and in 1/72nd scale, a set of train tracks. Both of the items are ideal for diorama bases or even for scenery for your wargames table. The latest vehicle from Italeri is the Sturmmorser Tiger in 1/35th and  in 1/72, we have the Sherman M4A3 76mm version from WWII and for more recent conflicts, the M163 Vulcan. The former is a quick build kit that includes two models – ideal for wargamers. The M163 Vulcan is the fearsome electric gatling gun mounted on a M113 APC. It was used in the 1991 Gulf War by both US and Saudi units.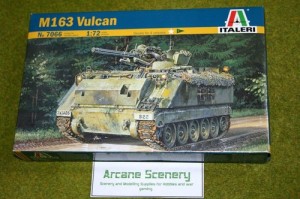 Just in from Zvezda is their new Historical Wargame set, Samurai Battles. The box weighs in at 2600 grams and is packed full of goodies! There are two versions of the game in one box. You can either play a card driven rules set called Command & Colours written by Richard Borg or you can play the Art of Tactic version, the Zvezda in house game designed by Konstantin Krivenko. Either way, you get to command an army of beatifully sculpted Samurai figures, with 122 included in the box. To go with the set, Zvezda have been releasing the small box sets of figures and we've just received the two latest, the Samurai-Naginata and the Ashigaru with Arquebus. Whether you are a collector or a wargamer in 1/72 or 2omm figures, these are super little sets, sculpted to a very high standard and in great detail.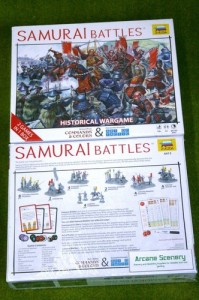 As if that wasn't enough excitement, the next release from Victrix has arrived , the Spartan Hoplite boxed set!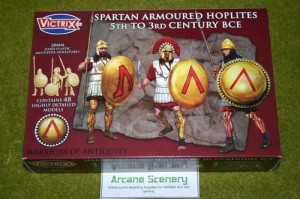 To see all of these new releases and more, click in to either my ebay shop or independant online shop. As ever, at the time of writing all of these goodies are in stock and ready to ship!