Hello hello hello
First this week we have Tamiya range extensions. Which is many many items, tanks galore and many of them post WWII, which is good news for those of you who like a bit of modern warfare…here are some of the new delights, but to get a better idea of how much the range has extended pop over to the Tamiya section on our eBay site.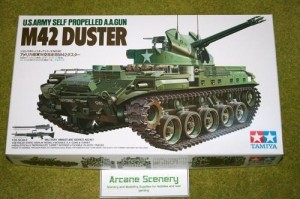 For WW2 fans we have the new Operation Squad Reinforcements rules set in. This covers artillery, mortars and new squads. Steve has already tried a brief skirmish with the rules and really enjoyed them. He also thinks they'd work really nicely for 1/35 and 1/48 as well if you fancy something a little grander.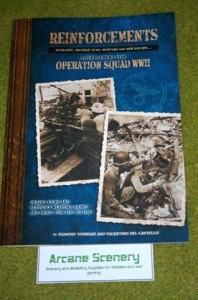 We have restocks on Airfix Liberators and Sabres, which have been reboxed and reissued. The Sabre saw action in North Korea, whilst the Liberator is a B24 bomber from the second world war. The sabre comes with the rather cute little dragon decal shown on the front. Yes yes I know he's meant to be a scary Korean terrifying Dragon, but he's sweet  and called 'The Huff', which makes him one step away from Puff the Magic Dragon. Only hopefully less stoned.
From Revell we have ummm well its another Leopard tank. They like their Leopards it has to be said.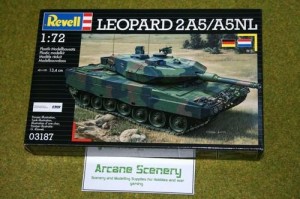 From Warlord we have some Greeks, some Romans, some casualty markers, and a pike sturgeon…sorry I mean a pike and shot surgeon.
From Wargames Factory, yes those with the ummm boxes, we have some Germans. Really really nice Germans. Some very impressive and well made kits which have good mouldings. Just ignore the box art.
And finally the new issue of Wargames Illustrated is out, and it includes an article by one of Arcane's friends the innovative Andy Callan and his microships for refighting Trafalgar, which we thoroughly recommend.
Till next week chaps. TTFN