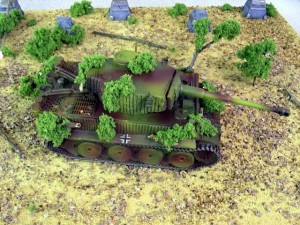 A wee while ago a manufacturer came to visit us, with their 1:72 scale tanks. We've mentioned them before, Blitzkrieg Miniatures, but we're going to talk about them again today.
In particular, their 1:48 scale tanks which have been specifically designed for those of you who play 28mm. Now if you paid attention in maths at school you probably are saying "but but miss 28mm is 1:56 scale". And you would be right, give yourself a gold star. However, sometimes, the thing with scales is that perfect scales actually end up looking a bit wonky. Often 1:56 scale men and 1:56 scale tanks end up with the men looking as if they were Gulliver in a world of Lilliputian tanks. Which, if you are trying to look like the formidable Third Reich isn't terribly formidable. This sort of problem isn't uncommon, a full scale Waterloo model for example had to have a vertical shift so that the hills weren't smaller than the tanks.
This is where the 1:48 Blitzkrieg tanks come in. These resin tanks are specifically designed for wargaming rather than being scale models. They are though still detailed and of high quality. However, they will look just a touch more formidable against your 28mm men. They also like to focus on some of the less commonly available vehicles for the period.
You can find our ever growing range just here…