On 31 August 1943 a new ship joined the United States Navy. The ship was a Buckley Class destroyer, one of 102 in the fleet, a 306 foot long escort ship. Several Buckleys were also leased to the British Navy to become Captain-Class ships during the war. They were convoy escort ships, similar to frigates, with a good armoury of 3"guns,  21" torpedoes, depth charges, and a  hedgehog (which is a kind of mine, not a small spiky mammal).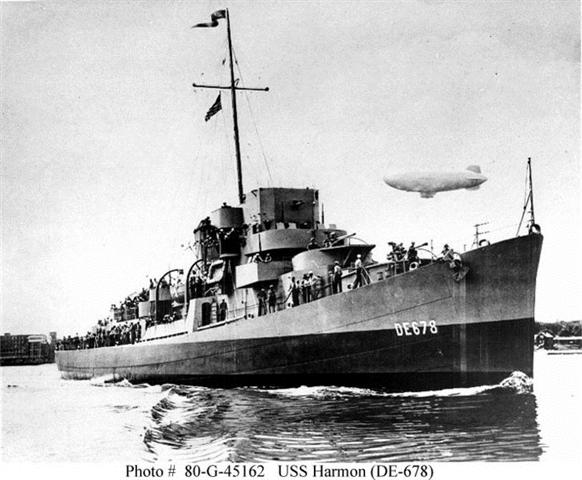 A new 12,000hp ship in the midst of the second world war is hardly an unusual thing, but this one was. Or at least it's name was. For DE 678, USS Harmon was the first American Naval ship to be named after a black person. Leonard Roy Harmon, was a Mess Attendant from Texas. He enlisted in 1939 and was posted on USS San Francisco. In November 1942, early on in the Guadalcanal (Operation Watchtower) campaign  the San Francisco was subject to an aerial assault from the Japanese , killing most of the officers. Harmon, helped to evacuate the wounded, and as he was doing so attempted to protect a shipmate from fire, and was killed.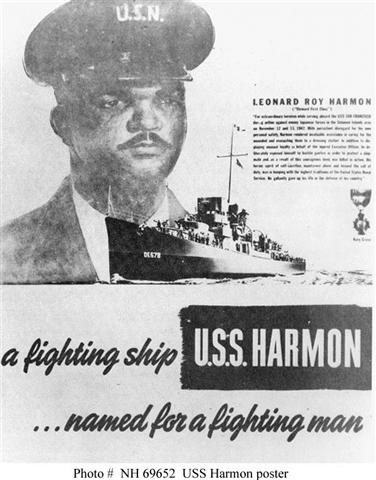 The Navy cross was posthumously awarded and the decision to name a ship after him was announced in May 1943.
Sadly the ship itself was smelted in 1967, after a career that incorporated Iwo Jima, Pearl Harbour  and the Panama Canal .
Pictures from United States Navy Historical site