In September 1216 King John began a new strong offensive against the Barons who had been causing him a rather stressful few months. After relieving Windsor Castle, he moved eastwards to Lincolnshire and King's Lynn. Whilst in King's Lynn he contracted dysentery, or according to some accounts, a hideous peach based malady.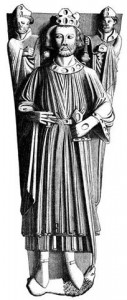 Moving back westwards, the unfortunate King John managed to, as so many holidaymakers are wont, lose his luggage. This happened whilst crossing the Wash, a rather large tidal estuary. Various accounts suggest that everything from a few bags, to the crown jewels sunk into the wash's whirlpools and quicksand. His baggage irretrievable,  the Kings party continued on to Newark, with somewhat damp spirits and underclothes.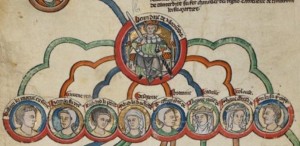 As if matters could not improve for the King, his illness had got worse and on the 18th October he died. Gossip and salacious information has always been something of a British past time and soon the rumours were abound that he had died from something much more exciting that some nasty parasites lurking around East Anglia. The old favourite, poisoning was mooted, as was the  rumour regarding that his death was due to overeating peaches – that would have to be one heck of a lot of peaches. Also suggested was that it might have been poisoned beer (having checked the available ales in Newark on Trent we can confirm that it  is definitely not a current risk). Ironically beer was one of the safest things to drink in the 1200s, as poor old King John's experience demonstrates,when abroad from home-don't drink the water.
If you want to recreate King John's battle, or even his death (we won't ask how you plan to do that), Trent Miniatures King John is available in two versions, bareheaded and resplendent in his Crown. If you would like to find out more, there are a few books here.