And because Steve is Steve, he dragged poor long suffering Julie off  on a bit of a history tour (no relaxing on the beach with a nice peaceful book…)
He did however, come back with some lovely pictures of Tlos in the Antalya Province of Turkey….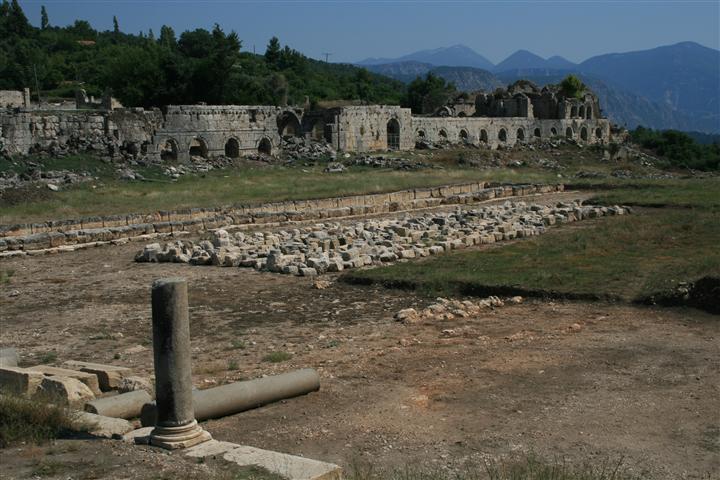 Tlos (pronounced more Tulos…any Turkish speaking readers want to give a better approximation?) was one of the religious centres, and the oldest city,  of the Lycian region and is apparently from whence Bellerophron and Pegasus came. The very ancient town was discovered once more by Fellowes and Spratt (separately) in the nineteenth century and boasts amongst it's archaeological and historical delights: a Roman amphitheatre, an Ottoman castle, and Lycian rock tombs.
From left to right: Roman baths, Roman Amphitheatre, Lycian Tombs.
Ottoman Castle/Fort and the Roman Amphitheatre.
More information on the Romans and Lycians can be found in many many books…