This week we've had some restocks on Trent Miniatures and Dee Zee.
Trent Minatures specialise in producing revolutionary soldiers of the 1796-1803 period; particularly Hompesch Rifles, Lombardy Legion, irish and Carribean Rebels as well as French Revolution figures…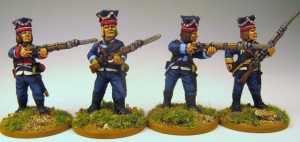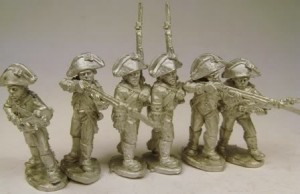 The Dee Zee brand specialises in the very ancient world with a range of creatures such as glyptodon and elasmotherium. However, some of these creatures such as the hippo and bears would fit in a variety of more recent settings from swampy skirmishes to bears in the wood in the American Revolution…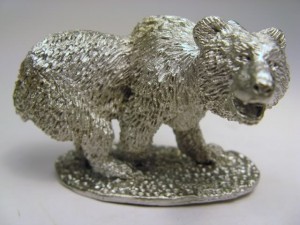 Cave Bear and Glypton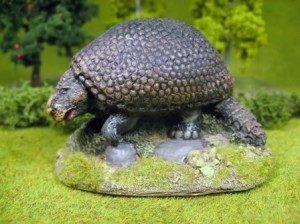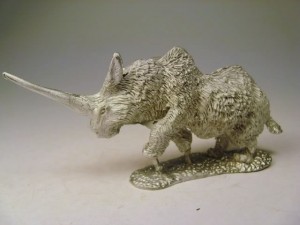 Elasmotherium and Hippo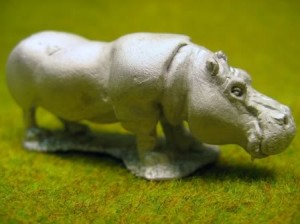 Whilst there are not too many restocks this week we can tell you about some forthcoming releases from Warlord. For a wee while Warlord have had some problems in casting resin models, but all is solved and soon we should have….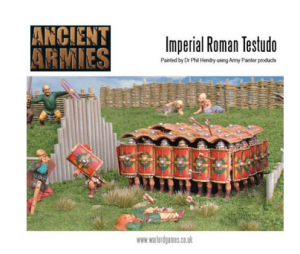 Restocks on Imperial Roman Testudo, and also on Sdkfz 250/1 Neu Halftrack tank.
And a rather exciting new item on the horizon is the Wittman's Tiger panzer….
The resin tank comes with Wittman sat in the tank hatch, and resting on the turret. SS-Hauptsturmführer Wittman, most famous for his ambush of British 7th Armoured Division at Villers-Bocage,  destroyed 138 tanks during his career until he was himself killed by Sherman Firefly gunner Joe Elkins. As soon as we have these in stock we will let you know, or you can keep refreshing the shop page, just incase…