Helllooooo…
You join us folks in the world's fullest office, seriously I shoulda been a mountain goat the piles of tanks that keep appearing… I'm hoping you might want some of these lovely new things, so at least I can get to my desk without risking death…
We have restocks on HobbyBoss including some 1/72 superkits…such as the Dora Railgun. For those not familiar it is an enormous gun that worked on rails, and required a 2000 man crew. TWO THOUSAND people. To assemble it at the place you wanted to shoot from, and crew it. Them Nazis didn't skimp on staffing that's for certain. I can't imagine any treasury in any government today approving that monster. You can though…2000 little men aren't absolutely necessary, but I mean if you wanted to be totally authentic 😉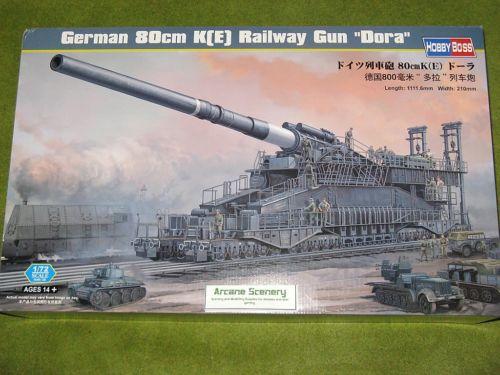 "The younger tanks looked up to their big sister…"
Also from HobbyBoss we have some new 1/35 tanks including the Dutch Leopard and from the other end of Scandinavia STRV..now isn't that a better kind of Swedish flat-pack ?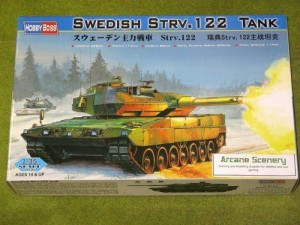 On the really huge enormous things theme from Trumpeter we have a big hovercraft with guns. USMC Landing craft air cushion as it is correctly known, is certainly not the sort of thing you'd hope to see at Holyhead, but might look snazzy on your table.
From Italeri we have the feroviaria in 1:72, or "the rail thingy" to the bossman.
From Fireforge we have Teutonic Knights, complete with horns!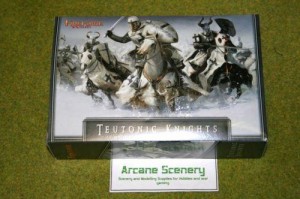 We have restocks on ACAT, Italeri and Zvedza. And for the painters among you Army Painter Flesh…
As we have had such a huuuuge amount of stock come in this week Dear Leader is working through it as fast as he can. He begs your patience comrades. Everything should be  up by the end of Saturday.