For a long time we at Arcane have been big Wargames Factory fans. The sets represent good value for money and are of subjects often not well covered in 28mm plastic. The new sets are even better in terms of detail and moulding. So we are super excited to have in stock Ashigaru Missile men and Spearmen, which will give you a very credible Samurai army for a realistic price…and we can't wait for the cavalry!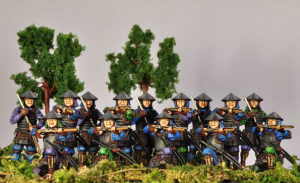 From Plastic Soldier we have in stock the 15mm Panther tank.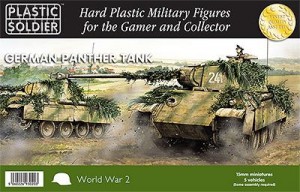 From Northstar you can get some vine swinging going on with the Lord of the Jungle set, containing Tarzan, Jane, a chimp that wikipedia assures me is called Cheeta(h) and a small boy.  I don't know who the small boy is, but heck there really aren't enough toddlers in wargaming so woo.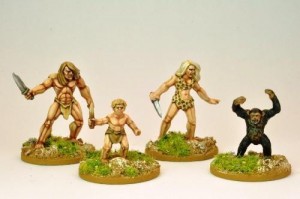 From Artizan we have restocked on cowboys, Landsknechts and all sides of the Great War series. So no worries about uneven forces…including cavalry, should you wish to go all Warhorse on us.
We also have new editions of some of the books we carry including Osprey's very informative books.
Now…you have just about 3 and a bit days to get those Valentine's gifts…off you toddle.