Well hello there…do we have some exciting things for you? Yes, yes we do.
First of all some more beautiful wooden buildings. You know how much we love these MDF buildings, but now added to the range are Dutch-Belgian buildings. These gorgeous, shapely roofed pieces will look awesome in WWI, and WWII skirmish scenes. They will also suit any Flemish inspired table, stick a canal in front et voila (or rather "en versluierde") you have Rotterdam, or Bruges.
We are continually (continually I tell you, dear reader) getting in new Tamiya paints, our range literally increases on a weekly, almost daily, basis. You can find our Tamiya paints here, and if there doesn't appear to be quite the colour you want today check back tomorrow!
From Trent Miniatures, another of our beloved ranges, we now have more Irish militia. Currently Steve is drowning under a pile of Tamiya paints, so as we speak only the Yeoman are currently up on the eBay store, but soon more will be online.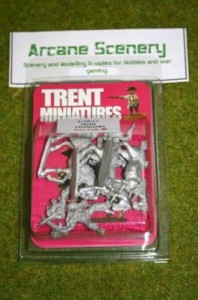 Forthcoming items (aka "things that Steve hasn't had chance to list yet")… Wargames Factory Samurai figures, Italeri Vosper  MTB 77 in 1/35scale (it's huuuuge) and genius little flat pack wagons…
[pic]