New Items
Rapid Fire's Monty's Desert Battles is now available. Monty's Desert Battles by Richard Marsh. 80 full colour pages packed with information. Illustrated orders of battle including all the British tank units at El Alamein and a complete guide to Panzer Army Afrika. 8 scenarios, a gaming/modelling/painting guide, special 'Alamein' rules and information on tactics and formations.
From North Star we now have the BSAC Mounted Troops. Troops who were involved in a last stand with the Matabele .
In our Vallejo Range we have increased our range upto 96 colours
From our own ranges we have Dead Wood…Great scenery for terrestrial and alien landscapes
And from Warlord we have Bren Carriers , Cromwell Tanks , Stug III of which we have currently sold out already! and the Imperial Japanese Army 
Restocks
Hat-We have almost the full range of hat items in stock now, over 180, and ever increasing.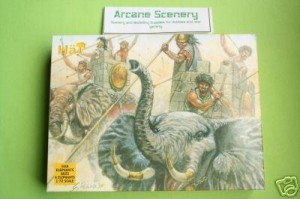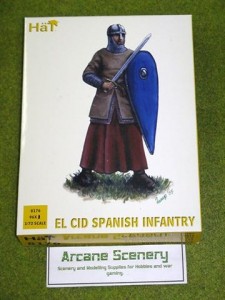 Airfix-we have a fairly comprehensive range of military and soldiers and are extending our airplane range.
Tamiya-from Monday we will start to carry the full range of 1:48 and some of their weathering kits and paints.
Steve's Weekend
This weekend past Steve had plenty of gaming fun. On saturday morning he was at the Flames of War Grand Tournament where he watched some of the 100 players.
Then in the afternoon he played a retro wargame in his local village with 30mm plastic figures. The game was was based on the rules from 1969 rule book  Charge!: Or, How to Play War Games
 using Spencer Smith plastic models.
Sunday was spent at Partizan, where he was very impressed and we should make a special mention of PMC Games. Though we don't stock their products Steve uses their scenery on his Binghay games table.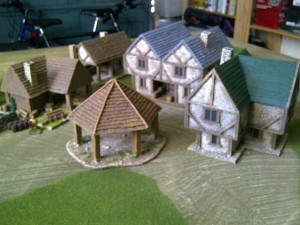 A little aside…
We thought it was worth mentioning again the two shop process that Arcane Scenery operates on. Most of the links, that we use in the blog, you will notice, will link to our products on our eBay shop. Historically we have operated the Arcane Scenery store and the eBay store almost separately to ensure that we don't inadvertently run out of popular products by having them in two places at once. However, we are increasing our stock holding significantly and so soon will be linking more equally. There will still, from time to time, be items that are exclusive to one or the other. For UK shoppers spending under £10 the shop is post free too!
A further little aside…
If you are on Facebook, and would like to be kept up to date with all our news, please befriend our office mascot, or like our page. Or better still-do both! Our fan page is here