It's not many blog posts, we'll wager, that are essentially an ode to filing and gluing, but this one is. We recently gained a new little stand of tools, which isn't an unusual thing (as Mrs Boss-man will tell you the office is nigh on over-run with stands that the boss just couldn't say no to).
This little stand came from Albion Alloys, who generally supply us with long tubes of metal in all manner of sizes, and it contained some rather perplexing looking and named  items… such as this…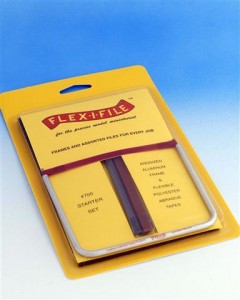 and this…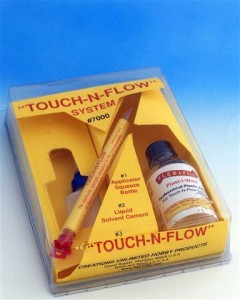 But after some investigation the office bafflement has turned into unreasonable happiness at abrasives and glues…
First the abrasives. Now we know that early on you'll be nabbing an emery board from your spouse/self/sister (or if like me emery boards creep you out you'll be attempting delicacy with a scalpel), and for a while this will serve you. But those, they're meant for nails, and metal sanding sticks are meant for, well umm, metal. The former will run out of abrasion, if they don't snap first, and the latter may take off the top of your very delicate torpedo. That's where this new range of needle sanders and flexible sanding sticks come in. They come in a range from coarse (for taking off big lumps) to extra fine (for getting intricate details). We're not going to pretend these are cheap, because they're not, but they will last you a long time. Steve has had a specialised sanding stick on his bench for three years which as yet is showing no signs of wear. So these will last you well.
And that mysterious looking item at the top? Well it is a special sander for sanding curvy things , so you don't get flat sides, and you basically use it like a towel around your legs, but around the object that you want to file. There's a video from Albion Alloys at the end of this to show you in action.
Once you have done some sanding you probably want to glue some parts together, which is where the not especially attractively named Touch-n-Flow system comes in. It is a needle point gluing system which is available in superglue as well as the conventional modelling glue which is already available (*cough* ahem).
If you want to see the tools in action the video below will hopefully give you a little overview and to buy them all pop over to the shop