Last Saturday and Sunday Arcane Scenery joined wargamers and modellers from the Midlands and beyond at the Derby World Wargames show. We are going to mention some of the projects we saw and people met in more detail over the weeks but in the meantime we thought we'd give you a quick snippet of what we saw…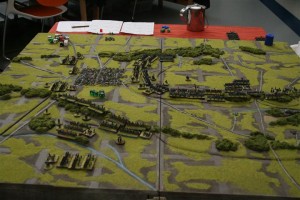 Derek Pitman and Baccus, with Gettysburg. A 6mm game played in either one hour or over three days.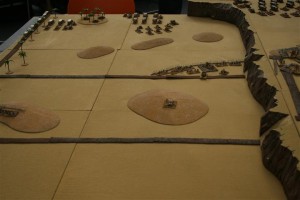 Lead Commanders, Operation Brevity.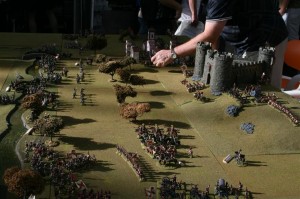 L'ordre Mixte Club with Almonacid 11 August 1809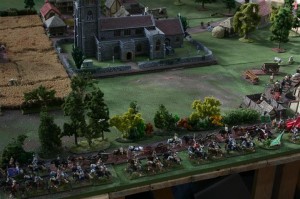 Like A Stonewall, Sedgemoor 1685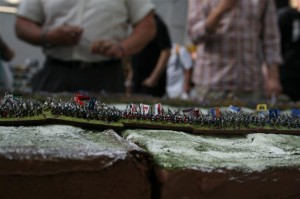 A Rather Large Townton Project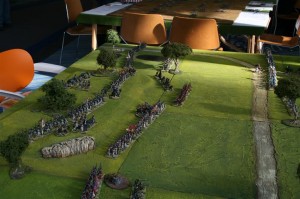 Westbury Wargames with the Battle of Oriamendi March 1837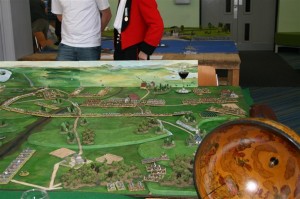 The Boondock Saints, with Siege of Vienna…and a rather considerable amount of wine.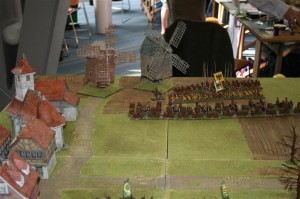 Evil Trev and Nice John from Nottingham with the Battle of Luxum 1632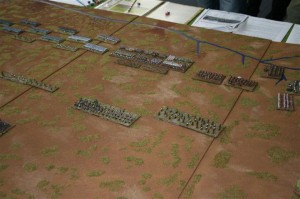 The Bunburyists and the Battle of Trebia 1632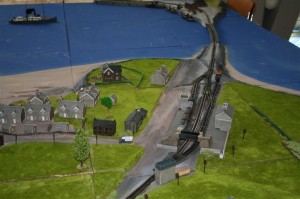 Kevin Stevenson's Landings at Fenit in the Irish Civil War
Look out for more on some of those projects in the forthcoming weeks…
Also at the show we saw our friends from Great Escape Games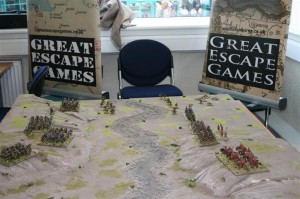 And one of the show sponsors Warlord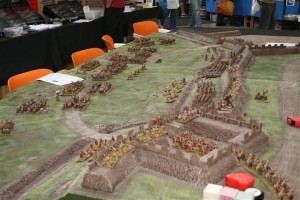 And doing a rather (ahem) sterling job looking after the Warlord Gaming tables was Alex from Middle Earth…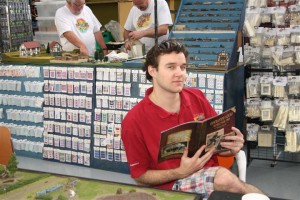 For Rent: slightly camp gamer
If you came to see us at the show you may have met Steve and Rob…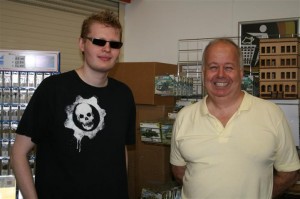 The CIA lends us Rob for a couple of days a week…