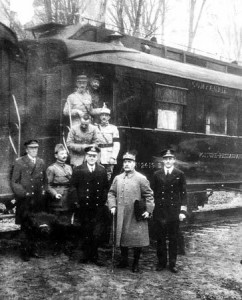 The train that ended the Great War, site of the armistice signing.
There isn't a great deal we can say about any of the horrible parts of recent history that haven't been said more lucidly and skillfully than we could ever manage. So instead we are going to refer you to some of our favourite World War I items…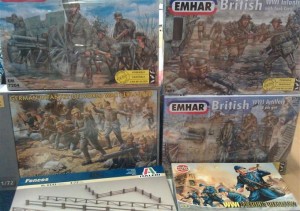 Clockwise from midnight (ish) we have the Emhar British Infantry with Tank crew, which contains 52 figures, then the Emhar British Artillery with two canons and 24 figures, then for France we have the Airfix French Infantry set which contains 48 figures including a cyclist, then for scenery Italeri fences, for Germany we have the Zvedza Infantry and another Emhar kit, the Artillery, with canons. All in 1/72 scale.
If you would like to read, or watch, more about the Great War there are a few highlights in the aStore . In particular we'd like to highlight some of those authors that have brought the horrors of war to life for us…
Pat Barker is a particular favourite of mine, mentioned before in our books post, but worth many more mentions. Her trilogy that follows soldiers in the First World War covers not only the bloody battles but the psychological fallout of watching friends die, and too the realities of life on the home front (Regeneration

). Steve is a fan of the writing of Sebastian Faulks, and in particular Birdsong
, which has a connection local to Arcane Scenery with the Nottinghamshire miners who were taken to use their tunnelling skills on the front.
And in non-fiction there is Lyn Macdonald's They Called it Passchendaele: The Story of the Battle of Ypres and of the Men Who Fought in it
 which combines narrative history with first person accounts.
However, you choose to remember these recent battles, we wish you well.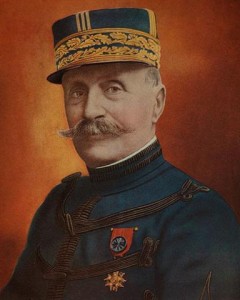 Marshal of France Ferdinand Foch, the man who brokered the Armistice.