We have moved!
Fear not we have literally only moved across the corridor, but thought you might like to see some evidence of hard work…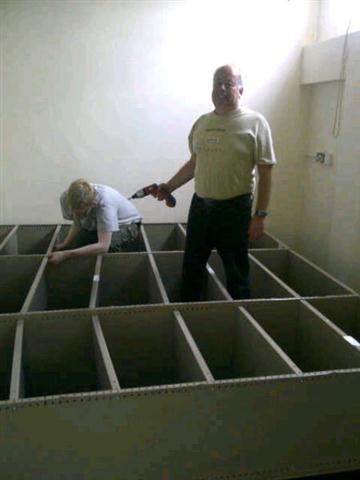 Steve and Rob construct stock units for the camera…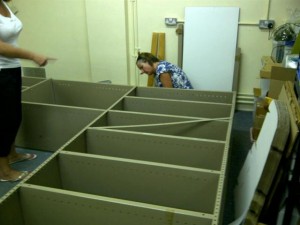 The Packaging Princess and long suffering Mrs Steve constructing the rest of them…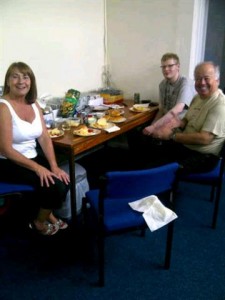 Julie (long suffering Mrs Steve), Steve, and Rob celebrate their hard work with food!
The new office will give us much more space, and hopefully we will gradually be able to expand the levels and variety of stock that we carry!
New address: Unit 30 Lenton Business Centre, Lenton Blvd, Nottingham NG7 2BY