We took some time to talk to the editor of Unseen Lerker, Isaac Alexander, better known as Bobo, or Alex, or that manic looking chap down the corridor.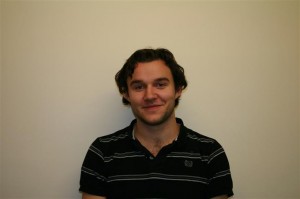 Isaac/Alex/Bobo. Editor of Unseen Lerker
Unseen Lerker is Alex's baby. Dreamed up on a train journey, when he saw a gap in what he was being offered, he has taken it from glimmer of an idea to successful magazine in a relatively short space of time.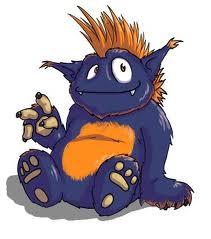 Lergy. The cute part of the team.
As Bobo, he had been writing Warhammer battle reports for a few years, and had made a number of contacts in the industry, which he felt put him in the ideal place to start a magazine. Aimed at people like him. Wargamers who wanted an entertaining read, that wasn't tied to any one manufacturer.
The first issue was a one man effort, which Bobo admits was "very noticeably self designed" , but it was warmly received in the gaming community and his efforts  were rewarded with offers of help from around the globe. The graphic design component was taken over by Australian graphic designer Heath Moritz, and the web and business area was taken on by Brian Carmichael.

"From the start we've been getting bigger and better with every issue, and refining what we bring to the readers"
As Unseen Lerker has grown, including moving into more distribution channels, Alex has aimed to move the magazine forward as well as upward. Having received lots of positive feedback and support Alex has decided that he wants to spread the Unseen Lerker joy just that bit further by increasing the readership by embracing a more diverse selection of articles.
"We want to reinvigorate the magazine with a sackful more awesome"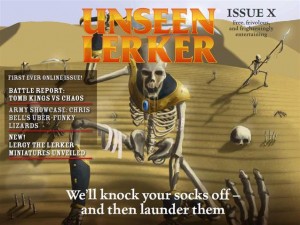 The cover of issue X
Though many of the regular columns are highly successful and fit his vision for the magazine's future, there are a couple that he is planning to replace with fresher writing. One of Unseen Lerker's unique charms is the inclusion of writers from around the world, and Bobo plans to continue this.
"I've always tried to present an international feel."
Alex hopes to attract new readers, and broaden the horizons of Warhammer playing existing readers, by covering a diverse range of other manufacturers. Upcoming articles and reviews will feature the likes of Mantic, Privateer, Soda Pop and Warlord.
"Games Workshop is just the tip of the iceberg"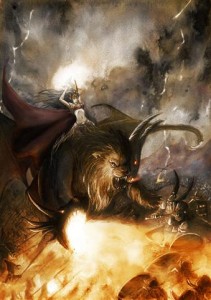 Unseen Lerker cover art
But if you don't read Unseen Lerker, why should you?
"I've always tried to present entertainment in the magazine, not just education. People want to be entertained…this is not a step by step guide,  and because Unseen Lerker is independent we are not beholden to anyone except the reader. We have fun when we are producing the magazine and that comes through in the feel of it"
One of the most pressing thoughts on the minds of regular readers though is likely to be, what the devil happened to issue ten?
"Basically it is due to some big changes…Our long term graphic designer, who was based in Australia, has moved onto new projects, as has our web designer. So we have a new team, instead of being based all over the world we  are now working really closely together, based out of one office. Issue ten will be out Christmas week, and we think it is our best looking Unseen Lerker yet"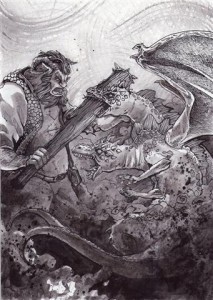 Artwork from Unseen Lerker-by Angelika Rasmus 
The new issue comes out this week and, assuming your post-person isn't overloaded with all those presents, should be on your mat before the 25th. Not only that but subscribers will be receiving their limited edition 28mm Lergy Lerker figure (though non subscribers can buy a three pack of Lergies) and a Mantic Journal.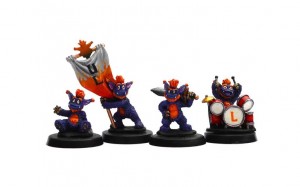 Lergies!
We look forward to the magazine going from strength to strength!