Since its the jubilee, a week dedicated to celebrating one woman, we thought we'd spend this week celebrating a few others. On Wednesday we had our women in war history, now we have women in war gaming.
The One who Makes the Kits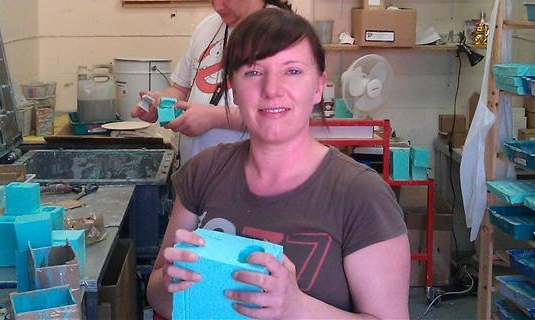 Rachel is a resin mould-maker and caster for Warlord. She is the person you have to thank for all those tanks being as perfect as each other. In some companies this job is done by a gigantic injection moulding system with conveyor belts and whistles and bangs. But Warlord go for the craftsman, or in this case craftswoman approach.
Using the master sculpts Rachel decides on the best places for junctions to be on each model, checking that you aren't going to end up having to glue on some  tiny bit.  She makes each of the silicone moulds, there is one for every resin design, and they can last up to 40 castings, but some of the delicate ones only make it to ten. Considering how many tanks, and figures are getting sold every day, Rachel is a busy girl.
Rachel has worked in the world of wargaming for 16 years in total, though only the last four years have been at Warlord. She even used to work with our lovely Rob  (but I'm sword to secrecy about the old gossip she gave me…).
And offered a choice between strawberries and chocolate Rachel chose…"chocolate covered strawberries!"
The  one who sorts them all out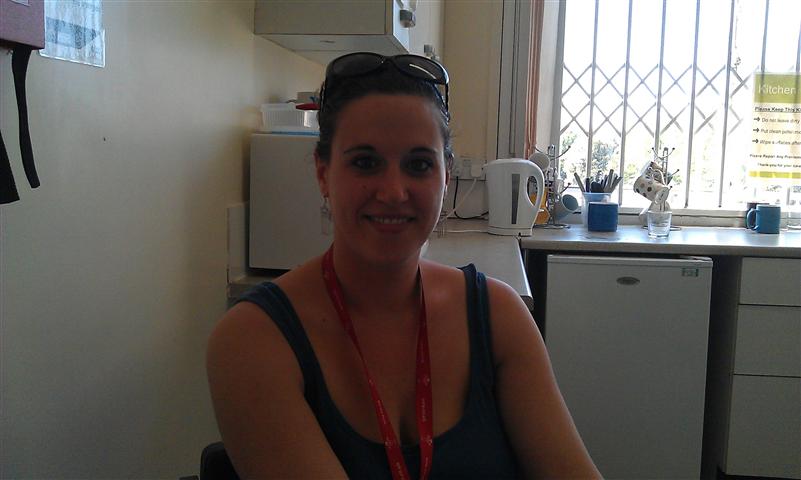 You know how every workplace has that one person who sorts everything and everyone out, whilst everyone else is losing their mind? Or in the case of wargaming offices losing themselves in debates about which army would win…Well at Warlord the one who keeps a sane head above all the artistic discussions on how many flaps the new tank needs is Kristen.
Kristen has been working in the world of war games since 2004, and before becoming Warlord's admin/credit control/trade sales/office genie she worked in all manner of bits behind the scenes at a very large wargaming company. She's used to being the first female in all sorts of bits of the business; at her old job she was their first ever female account manager.
Though all the gentlemen that she works with are exactly that, gentlemen, she has seen a few office temps fall at the first hurdle when faced with relentless game talk and bloke jokes: "you have to like being one of the boys".
Though she isn't a regular gamer, Kristen occasionally plays Pike and Shot which she does enjoy. Though she may not game much she does take her very own wargamer home with her. And her chocolate or strawberry preference? "Strawberry. I'm not a big chocolate eater, but then there's never any left around here, you'd lose an arm trying to get to it.
 The one who actually plays
Amy has been playing for 13 years and was introduced to the world by her now husband…
 How did you get into gaming?
Husband used to work for Games Workshop – so influenced by him and if I hadn't have started playing – then would never have seen him. Also its nice to be able to take part in conversations between friends rather than looking like a dumb blonde!
What do you currently play? What attracted you to it?
I play Warhammer fantasy, Warhammer 40K, Magic the Gathering, Pokemon, World of Warcraft (cards not PC), Malifaux. I really enjoy playing and love the group feeling of being involved in something that people are so pationate about
 How do you find being a female gamer?
 I used to be the only female at the warhammer tournaments – but this has no changed. Although, it is still rare to see women intersted in gaming and we are few and far between
Would you encourage more women to get involved?
 I would definately. I think a lot of women think that it is a "mans" game, but really it isnt! Would be nice to see a few more more women interested in gaming – for the gaming and not just there to support their partners.