From the 15 to 17 November 1796 the Army of Italy, who were in fact French and stationed on the border of Italy, succeeded in outflanking the larger Austrian army at Arcola.
The Austrians were staging their second attempt at relieving the Siege of Mantua, when everyone's favourite Austrian Feldmarschall Dagobert Sigmund von Wurmser  was encircled. Which is not sadly, a giant game of Farmer Wants A Wife, but resulted in Dagobert being trapped in a city with disease and low supplies. Naturally the Austrians wanted Dogbert back again, and sent Feldzeugmeister József Alvinczi to attempt a third relief of Mantua.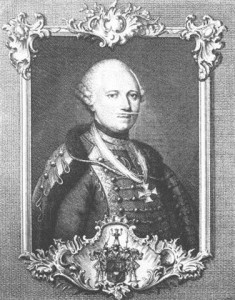 Von Wurmser
At the start of November the French attacked the Austrians, but the Austrians repelled the French, with a forceful dose of French-repellent, musketry & bayonets! After losses on both sides over a series of small battles, both sides prepared for something bigger.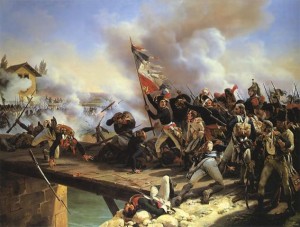 On the bridge
On the 15 November the French had reached the river crossing, and headed toward Arcola. The Austrians made an approach on them, but were driven back. This pattern continued over the next two days until the French, trapped in a seemingly untenable position, fought back to victory…And once again, the Austrians returned home, still lacking their man Dagobert.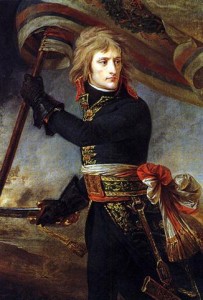 It's a romantic vision of young Bonaparte on the bridge, if not exactly accurate…
The Trent Miniatures range  would be suitable for recreating this battle of the French Revolutionary Wars, and if you'd like to read more about the Revoluntionary wars you can do so here